Sadness & Comfort


Are you dealing with the death of a loved one? You will find some useful information here: how people offer condolences, which flowers are appropriate, what these flowers symbolise, which flowers and colours are customary in other cultures, where you will find checklists for the official authorities, how you organise a funeral and what you have to bear in mind when you plant out a grave.

Just click on the headlines that you are interested in.
Saying farewell: rituals are important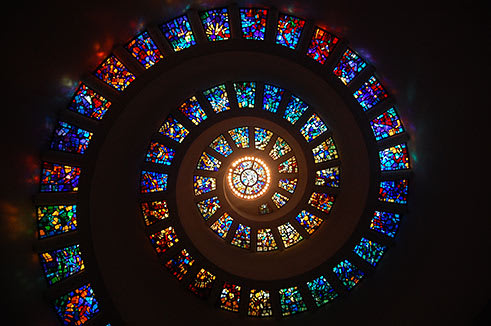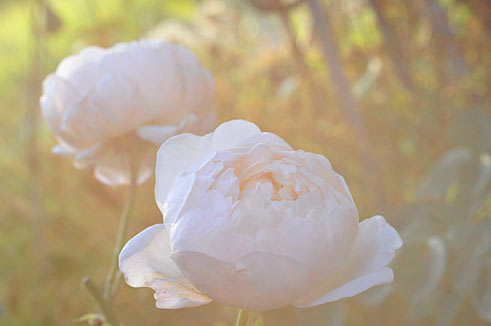 Important moments have been marked by rituals for as long as we can remember and in every different culture. This is also the case with burials, regardless of whether they are traditional church burials or alternative funerals.
It is important for people to be able to grasp the death of a loved one. This is necessary in order to be able to say farewell. It is particularly important for those left behind. Experts agree that funeral celebrations should be held as publicly and magnificently as possible. This is when family, friends and acquaintances can offer each other mutual support. It is a comfort to see that the person who has passed away was also important to other people and that you are not alone in your grief.
A carefully orchestrated ceremony with loving, beautiful details helps people to process their grief.
You'll find our suggestions on flowers for difficult moments HERE.
Written or spoken condolences: etiquette manual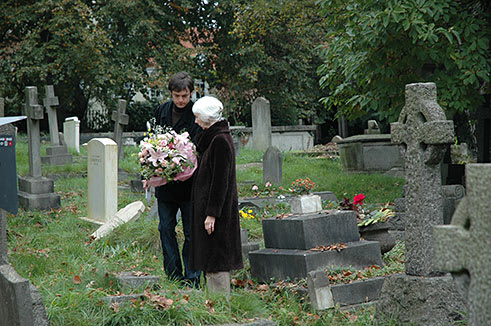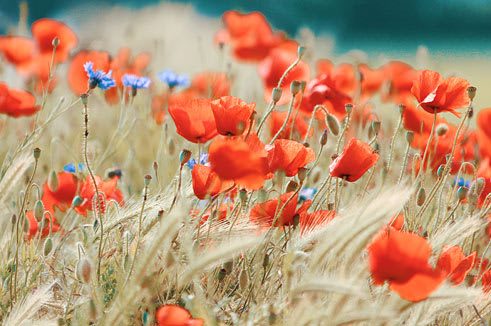 Death is one of the most difficult situations we have to deal with in life. It is enormously important to be able to express our sympathy to those left behind. Hugs, calls and letters are comforting and show people that they are not alone.
Spoken condolences: avoid empty phrases. It is much better to simply say: "I am so sorry" or "Words fail me". You can also simply press someone's hand in silence or give someone a hug without saying anything. What is important is that it comes from the heart and that you show compassion.


Letters of condolence: write as soon as possible and use simple white paper. Use a white envelope (without a black border as this is used by the bereaved family only) and use a stamp (not a franking machine). Never write a letter of condolence as a fax or an email.
You'll find moving poems and quotations for sympathy and condolence flowers HERE.
You'll find our suggestions on flowers for difficult moments HERE.
Writing a letter of condolence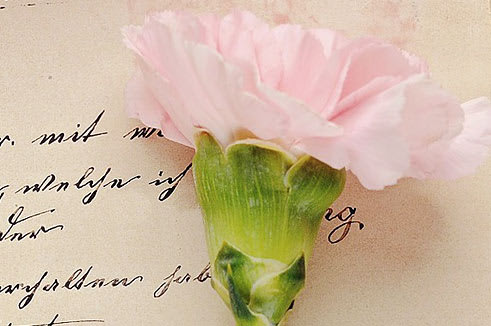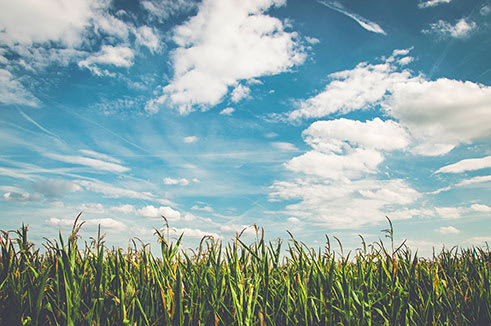 When writing a letter of condolence, it is extremely important to sound authentic and to write from the heart. Express your sadness in the introduction, send your sincerest sympathy and say some words about the deceased. If your relationship with the bereaved is close, you can recall some mutual memories and also offer your help, if appropriate. An apt quotation could be just right here. Be careful not to use overblown or flowery language. You can end such a letter with the words "My thoughts are with you" or simply with your signature. And another thing: a letter of condolence doesn't need to be long but it does need to come from the heart! Here are some examples:
I was shocked to hear of the passing of your husband. We knew him as a modest man who was always ready to help. We will greatly miss his cheerfulness and his positive attitude to life. Our thoughts are with you. Let us know if there's anything we can do for you. In silent prayer, Family XY.


After a long illness, your mother has finally found peace. We always admired her friendliness and her willingness to help others. Her tireless commitment to the community will be sorely missed. We would like to express our deepest sympathy. Erna and Werner XY.
Help with condolence letters can be found HERE.

Flowers offer comfort. You'll find our suggestions HERE.
Flowers for a bereavement: basics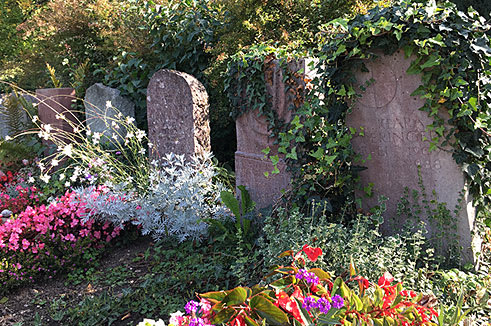 Flowers give the bereaved comfort and are a sign of respect and remembrance for the deceased. Flowers for the bereaved and for the deceased are basically different.
The following are appropriate for the bereaved: bouquets and floral arrangements. These need not necessarily be in white. However, it is important to bear in mind the nationality of the bereaved in this case (see separate section).


Wreaths, floral bowls, bouquets and floral arrangements are good for graves (for overview, see next section). Colourful flowers are often popular here. However, it is important to bear in mind the nationality of the bereaved in this case (see separate section).
By the way: you can either deliver the flowers for funerals or for the bereaved yourself, or you can have them delivered worldwide via Fleurop.ch.
You'll find flowers and plants for bereavements HERE.
You'll find Fleurop gift cards HERE.
Flowers for the bereaved and for the funeral: overview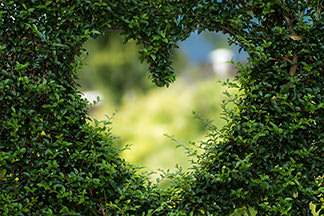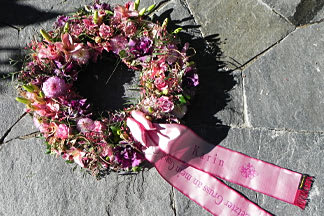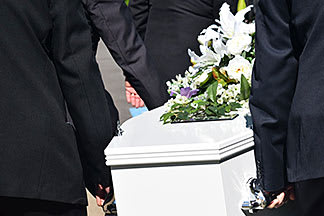 There are many types of floral decorations for funerals. Here is a short overview:
Wreaths: the selection of wreaths with flower decoration on one side, wreaths with flowers all around or wreaths for a urn with or without ribbons is large. They are delivered directly to the place where the funeral is being held on the day of burial. Wreaths are very labour intensive and must therefore be ordered in good time (delivery deadline approx. 48 hours).


Floral tributes, bowls and coffin decorations: they are delivered directly to the place where the funeral is being held on the day of burial.


Hand-held bouquet as burial gift: this is often a less expensive alternative to a wreath. It can be created in different sizes. Just as with the other decorative flowers, it can be positioned in front of or next to the coffin and placed on the grave after the burial.


Condolence bouquets: these are a sign of sympathy and created with the bereaved in mind. They can be purchased locally from your Fleurop florist or ordered via www.fleurop.ch and delivered to the home of the bereaved..


Gift cards for flowers and plants: if you would like the bereaved to be able to decide themselves when the flowers and/or plants should be delivered, or perhaps you would like them to receive something for planting out the grave, you can buy gift cards locally from your Fleurop florist or order them via www.fleurop.ch. These can be used in Switzerland or even worldwide at all Fleurop florists, depending on the gift card.
You'll find flowers and plants for bereavements HERE.

You'll find Fleurop gift cards HERE.
In loving memory: funeral ribbons or ribbons for the wreath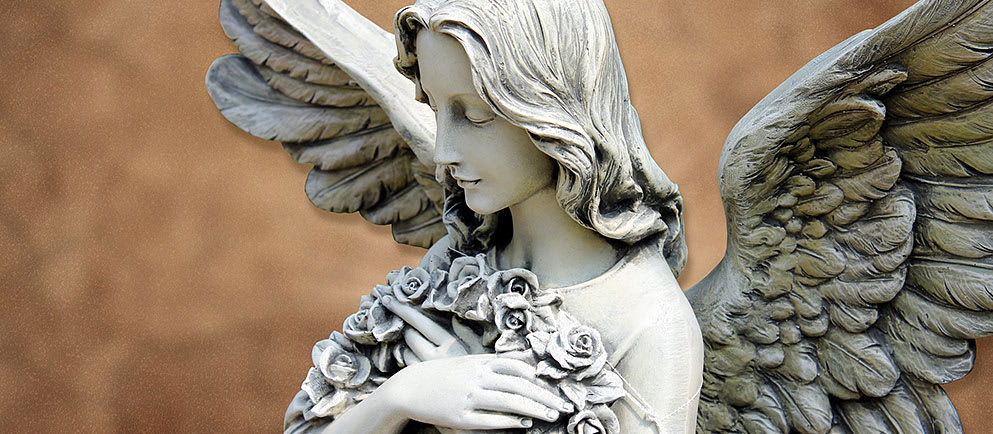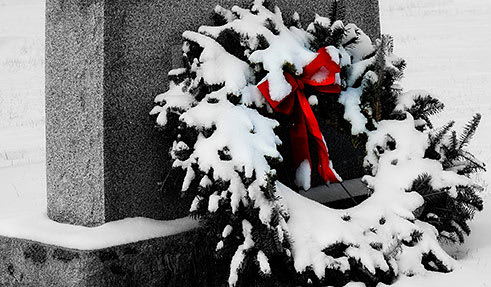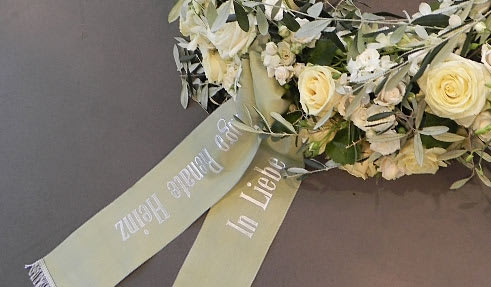 If you would like to decorate your wreath, open bowl or bouquet with a few words of condolence and the name, this is possible by means of a ribbon. Generally, the left side of the ribbon is used for the words of condolence and the right side for the name. There is a vast selection of ribbons. Not only are there different widths, but also different colours for the ribbon and the text as well as a choice of fonts.
In addition, there is a choice between computer-printed and embossed ribbons (in gold and silver). Please feel free to consult our team: Tel. 044 751 82 82.
You'll find a selection of texts for funeral ribbons HERE.
You'll find flowers and plants for bereavements HERE.
Flowers for the funeral: emotions rather than "etiquette"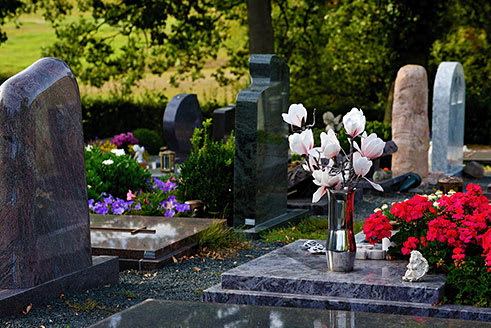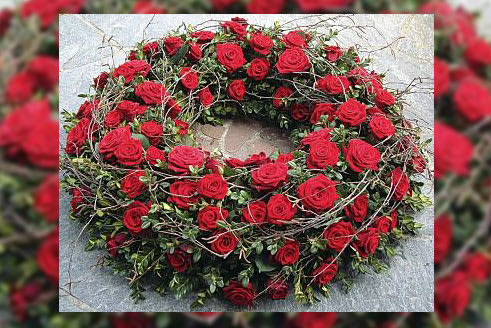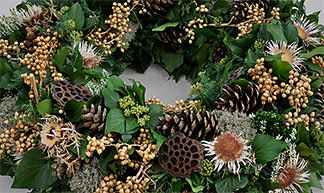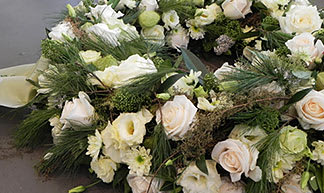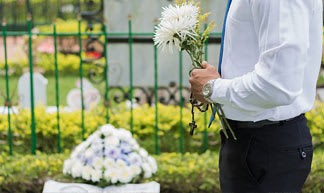 If you are wondering what flowers or colours are appropriate for a funeral: the rule is that there are generally no rules or boundaries. Flowers tell a person's story and place that person centre stage. It is therefore important that you should think about the departed and consider the kind of person they were. Tell the florist your thoughts about the departed, perhaps with regard to their hobbies or particular likes and dislikes, favourite colours and flowers, etc. In this way, try to create a mix of flowers that best embody the character of the departed. For example, if they loved dancing, a joyful and vibrant bouquet might be just right.
If, on the other hand, they were of a more reticent and thoughtful nature, perhaps delicate shades of lilac or cream and white would be more appropriate. Possibly they had favourite flowers or colours. Perhaps you might like to choose a single flower that you can place in the grave at the end of the ceremony.
Flowers for the funeral? You'll find our suggestions HERE.
If flowers are not wanted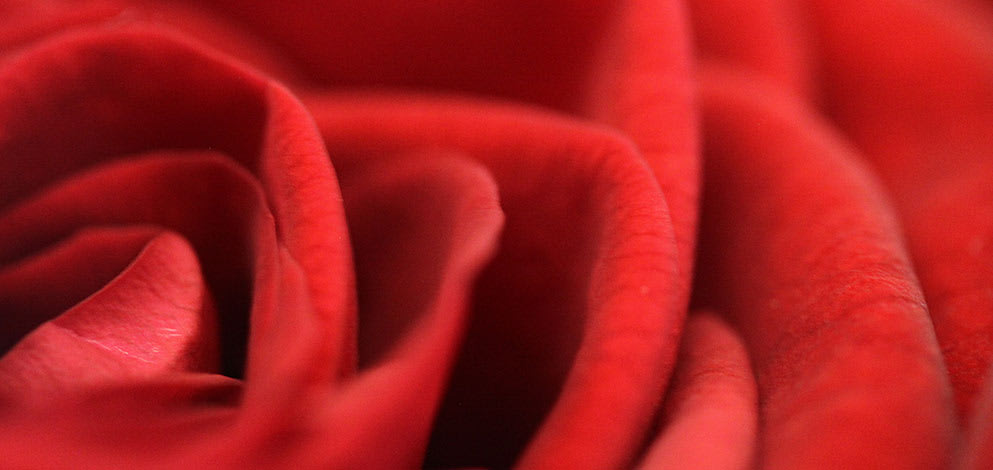 Sometimes the bereaved do not want any flowers and instead request donations to a charity that was particularly close to the heart of the departed. It is important to respect this wish. As a rule, bank details are supplied for donations. Remember to note the destination for the donation.
And yet: flowers are not decoration in the case of bereavement. There is simply no better way of expressing the longing of a person for a life after death. There is so much comfort, so much confidence, so much hope in flowers, and this is so beneficial for the bereaved.
So if you do not want to appear at the service empty handed, you can always take a single stem such as a rose, a sunflower or a lily. Take this to the graveyard and lay it on the coffin or by the urn.
A single flower for the burial? You'll find our suggestions HERE.
Typical funeral flowers and what they symbolise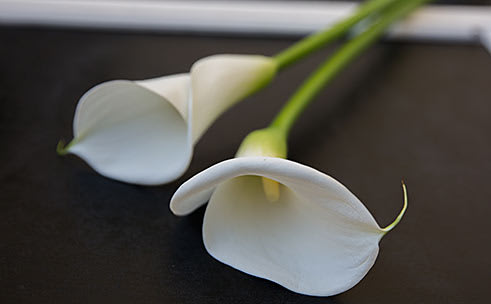 Most people choose roses, calla lilies, lilies and gerberas for funerals. But you might have a good reason for choosing other flowers, depending on the season. We explain what they symbolise here:
Calla lily: symbolises immortality; it is also popular as a funeral flower because of its elegance.


Chrysanthemum: symbolises loyalty, pure love and friendship and lasts for a long lime.


Dahlia: is a symbol of strength and says "Forever Yours".


Gerbera: stands for intimate friendship, light and vitality; yellow gerberas are used particularly often.


Hydrangea: stands for gratitude.


Lily: stands for kindness and transience (for more, see separate section).


Lisianthus: stands for esteem, dignity and charisma.


Carnation: stands for love, friendship and everlasting loyalty.


Orchid: stands for friendship.


Rose: symbolises love, affection and transience. Red roses are generally reserved for people who were very close to the departed. White and pastel-coloured roses stand for faithfulness.


Forget-me-not: is a subtle symbol of remembrance and faithfulness.
You'll find our suggestions for sympathy and mourning HERE.
White flowers: their symbolism goes back a long way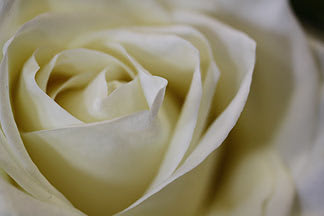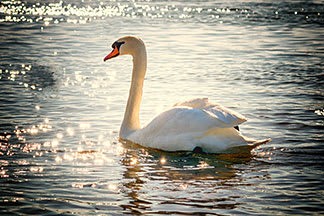 White flowers are still most closely associated with sympathy and mourning. There is a reason for this. In contrast to black – the complete absence of light – white is the sum total of all the colours that make up light. Therefore white does not have any negative connotations and is the most consummate colour ever. It symbolises light, belief, peace, the ideal, goodness, the beginning, resurrection, new beginnings, cleanliness, innocence, quietness, emptiness, modesty, truth, neutrality, wisdom and rigour. White animals are considered to be close to God. Zeus appeared to Europa in the form of a white bull, and the Holy Ghost manifested itself in the shape of a white dove. In India, white bulls are considered to be a manifestation of light. In China, herons and ibis are holy birds thought to symbolise immortality.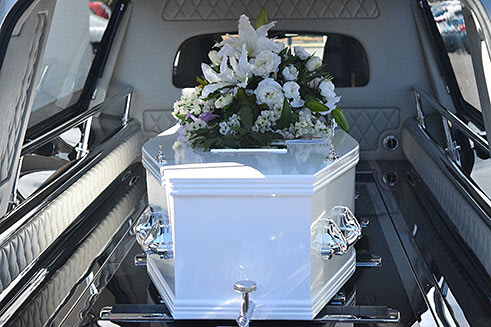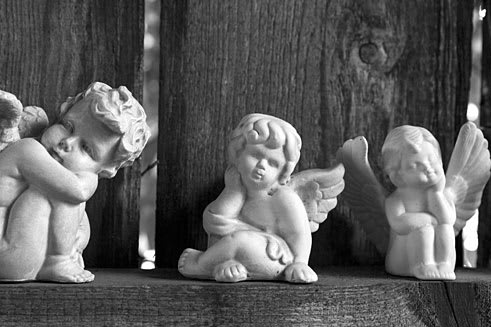 In Egypt, white is the colour of joy and happiness. And white also plays a specific role in mourning. For example, Buddhists wear white robes as a sign of grief, whilst in China these are cream coloured. In Africa, white is full of symbolism and in a lot of places it is thought to represent death. Moreover: white was used as a sign of mourning in earlier times in Europe. This only changed in the 19th century with the appearance of the first white wedding dresses. As you can see, the many white flowers at a funeral have a long history and are hugely symbolic almost worldwide.
For the symbolism of the colours of flowers click HERE.
You'll find our suggestions for sympathy and mourning HERE.
Why white lilies are wedding and funeral flowers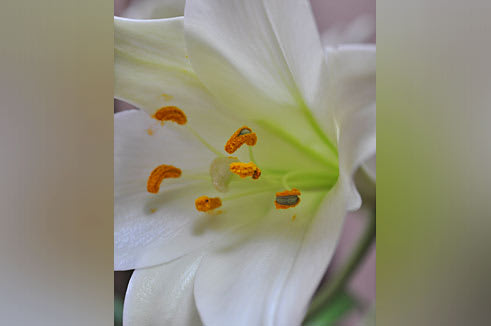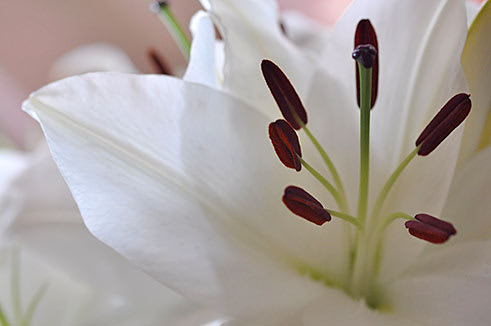 White lilies are enormously symbolic in many cultures. Because they are linked with fertility, femininity and love as well as innocence, purity and virginity, they are used both at weddings and funerals, not just in Europe but worldwide.
In earlier days, lilies at funerals were linked with innocence, purity and virginity in particular. This is why, until the start of the 19th century, they were found on the graves of young children and young girls. But the lily also stands for transience, which is also one of the reasons why the lily is a generally beloved flower at burials and can often be found there.
You'll find our suggestions for lilies HERE.
Funerals in the different world religions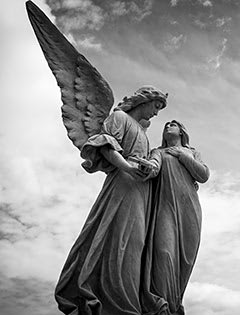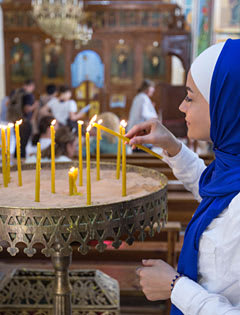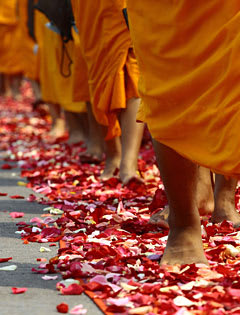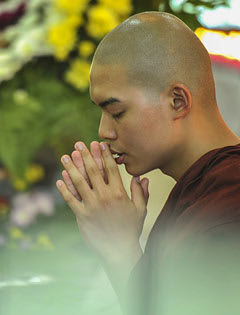 If someone who is part of a religious community to which you do not belong dies, you may be uncertain which flowers to take as a mourner. Here is some information:
Christianity: most Christian religions use either burials or cremations and the graves are planted with flowers. Flowers for graves and for the bereaved can be any colour (no wreaths for Jehovah's Witnesses). White and pastel colours are preferred.


Buddhism: usually cremation; often the ashes from the cremation are given to the bereaved, sometimes they are spread in a Buddhist temple or in a graveyard. Flowers for the bereaved are not usual at a bereavement, but always accepted as an offering (exception: flowers with thorns, so remove the thorns from roses). It is also usual to offer envelopes with money for lights, candles and incense sticks (in Vajrayana Buddhism also a khata – a traditional silk shawl).





Hinduism: only recognises cremation; the ashes from the cremation are given to the bereaved. The ceremony is held before the cremation and is associated with many flowers. Primarily wreaths of flowers in white, red and yellow are usual (they are made in the temple). As an outsider, you can take a wreath of roses. But bouquets and single flowers are also acceptable.


Islam: only recognises burial. The grave is covered by a horizontal gravestone that is decorated with green plants around the sides. For the funeral itself, wreaths and flowers are usual but just with white flowers as white is the colour of death.


Judaism: only recognises burial; graves are not planted out; mourners often bring a small stone with which the grave is decorated. No plants or flowers are offered as decoration for the grave or for the bereaved by the mourners.
Sending flowers for condolence abroad. You'll find our suggestions HERE.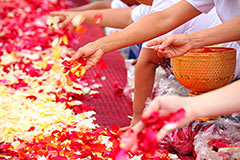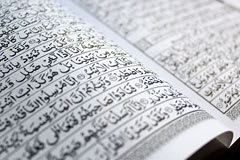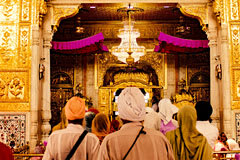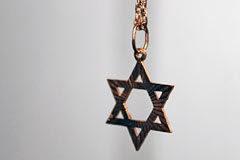 Official first steps following a death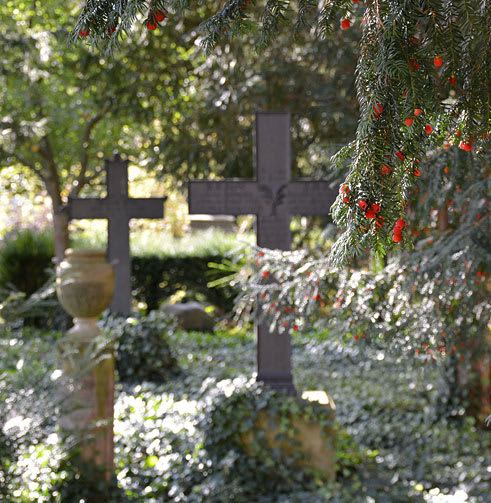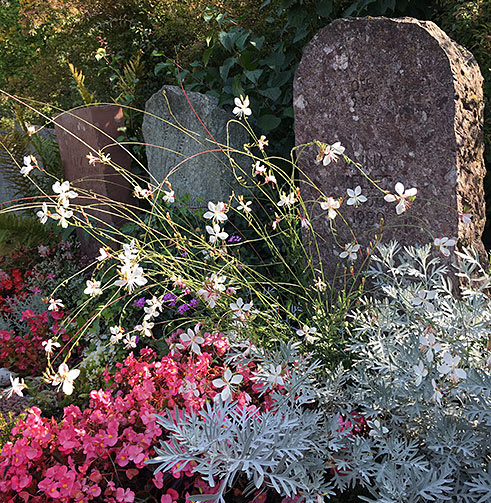 Even if you have been expecting the death of someone close to you, it is always a difficult time when it happens. And what makes it even more difficult is that there is always so much to do: friends and family need to be informed and the funeral has to be organised. In addition, there are a lot of official steps that need to be carried out. You will find helpful checklists and information on the types of funeral in Switzerland at
www.ch.ch/en/death
. As the customs and formalities for funerals in Switzerland are subject to different regulations from municipality to municipality, it is also advisable to contact the municipality of residence of the deceased in order to discuss the details of the funeral with the relevant officials in the registry and burial offices.
You'll find poems and quotations HERE.
You'll find our flower suggestions for sympathy and mourning HERE.
Organising a funeral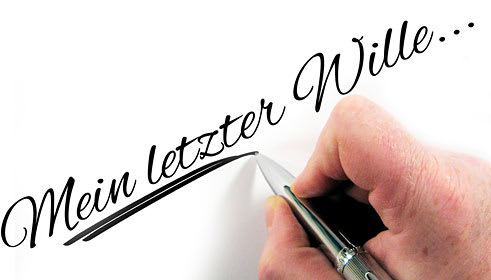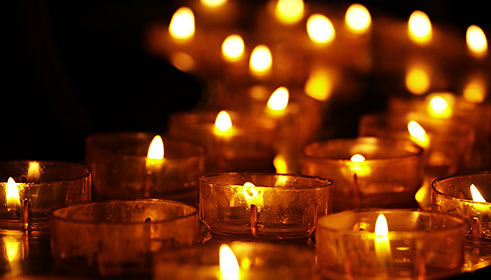 The following suggestions should help you to organise the burial. The following sequence is recommended:
Find out whether the deceased had any special wishes in a living will or a last will and testament with regard to their committal or death announcement.


Decide on the type and place of funeral (more information available below).


Use the checklist at www.ch.ch/en/death to find the registry or burial office and take the necessary documentation with you.


Decide who you wish to invite to the reception afterwards and organise this (more information below).


Order the flowers for the funeral hall or church as well as for the restaurant (if required). Visit your florist to discuss all the details with them. Tip: hold these discussions as quickly as possible so that the florist has enough time to accommodate your personal wishes.
You'll find our flower suggestions for sympathy and mourning HERE.
Choice between a church or secular service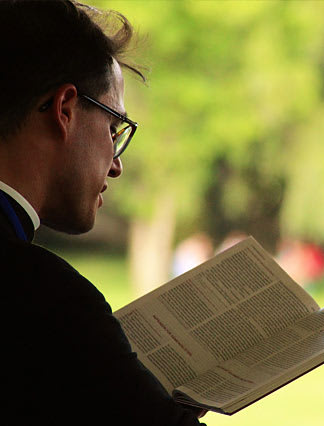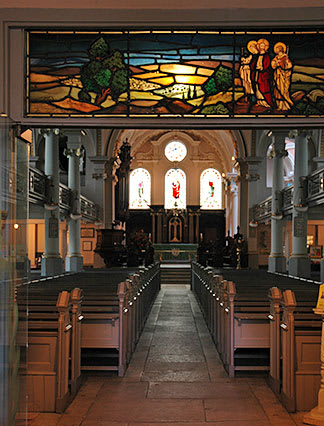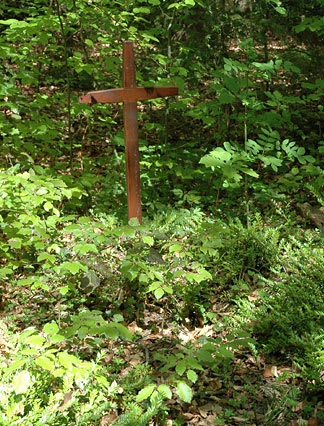 With regard to the service, first of all find out whether the deceased left any wishes or instructions (e.g. in their last will and testament or in their living will) and also respect any religious beliefs of the departed. If there is nothing to guide you, you can decide between church or secular service with the other bereaved.
Church service: members of a religious community are generally buried in the graveyard within the framework of a religious service, a committal, a short memorial service or another type of funeral service.


Secular service: if the deceased was not a member of a religious community or did not wish to have a religious service, they can have a secular service. This can be led by a family member, an independent funeral speaker or a speaker from a non-confessional community.
You'll find our flower suggestions for sympathy and mourning HERE.


Choice between burial and cremation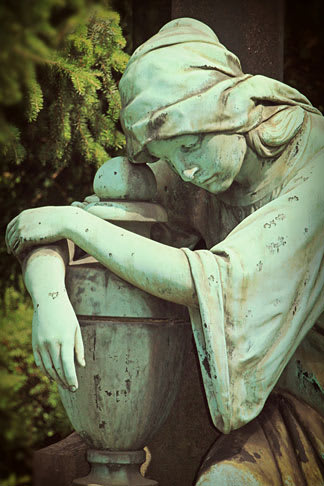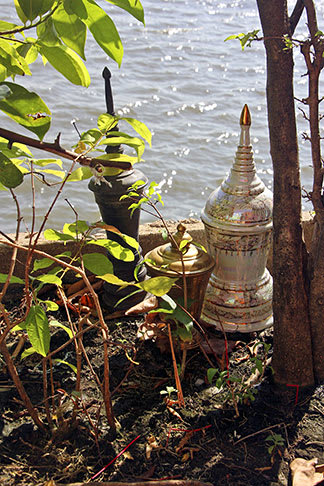 The types of committal in Switzerland are burial and cremation.
Cremation: the mortal remains are cremated and the ashes are placed in an urn. These are given to the bereaved. They can be placed in the graveyard (grave for urns or a niche) or they can be kept at home. In addition, there are so-called forest burial grounds where it is possible to plant a tree for the departed and to place the ashes in amongst the roots (see www.friedwald.ch). You'll find more about urns (including decorative urns) at www.theurn.com.


Burial: the deceased is laid to rest in the earth in the graveyard in a coffin. Depending on the cemetery, there are different choices of resting place, such as single graves, family graves or community graves.
You can obtain further information on the committal customs and the associated costs and formalities from the burial office in your community. You will find the addresses of funeral directors at www.ch.ch/en/death.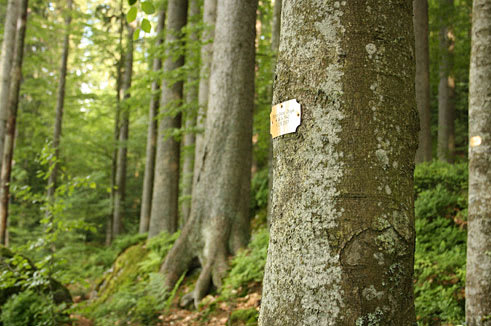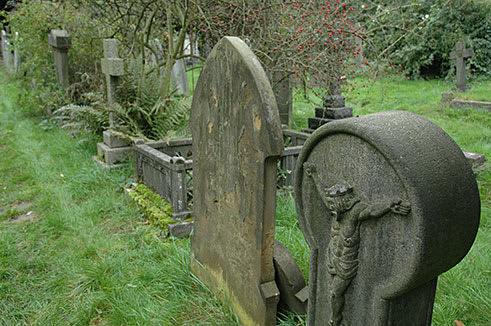 You'll find our flower suggestions for sympathy and mourning HERE.
Choice of cemetery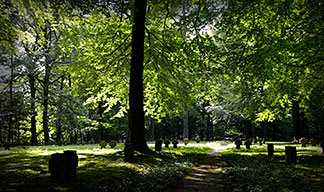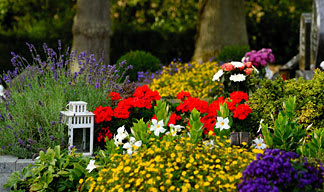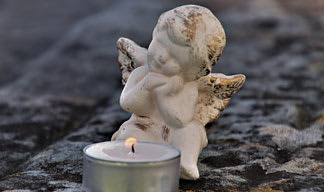 In principle, you can chose the cemetery that you would like. However, you are only officially entitled to be buried in the cemetery in the parish where you were last registered before death. A cemetery is not obliged to accept outsiders from the parish for burial. However, this rarely proves to be a problem in practice. Contact your local cemetery office.
Make enquiries at the parish cemetery of your choice. If the deceased had any special wishes, these should be taken into consideration. Otherwise, a place of rest to which the bereaved have an affiliation is recommended.
If the departed is not buried in the parish where they were registered, authorisation must be obtained from the municipality where the interment is going to take place. The funeral reception can be held wherever the bereaved decide.
You'll find our flower suggestions for sympathy and mourning HERE.
Death notices & announcements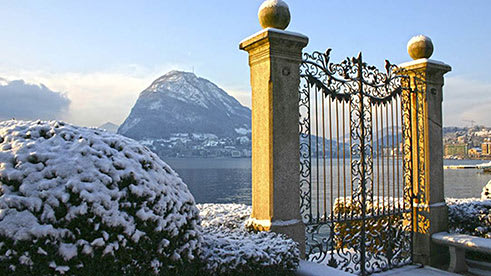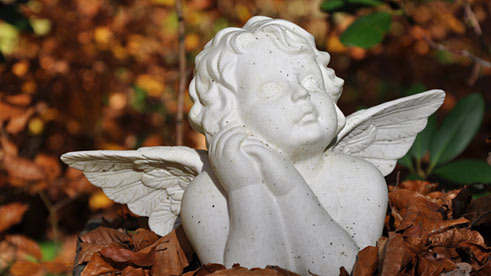 There is no need to have any death notices or announcements. These are purely formalities in order to inform relatives, friends and acquaintances of the death. If they are sent and/or posted before the funeral, they are automatically assumed to be an invitation to attend the funeral service. The following details are generally required for the posting of a death notice or for the printing of death notifications:
First name, last name (also maiden name) and possibly a photo of the deceased.


Date of birth and death or age plus place of death


Short information (e.g. died unexpectedly... or: following a long illness ...)


Short poem or quotation


List of those left behind (e.g. spouse, children and their families)


Place and date of service with exact address.
Only publish the notice of death once the date of the funeral has been fixed. Clarify in precise terms who should be listed amongst the mourners so that no family disagreements are caused.

You'll find some beautiful poems and quotations HERE.

You'll find our flower suggestions for sympathy and mourning HERE.
Church service and/or farewell: tips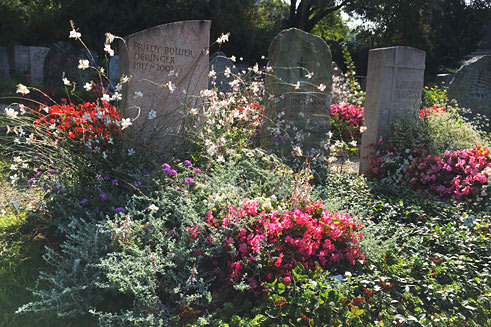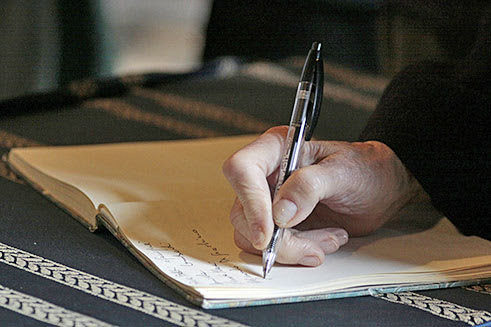 If you are planning a church service or service of farewell, agree the time of the burial with the parish office and a date for the remembrance speeches with the vicar or priest. As a rule, the funeral or urn burial takes place a few days after the death, but not on Sundays or public holidays.
When preparing the remembrance speech, collect some information about the life of the deceased and think about whether certain music, songs, poems or Bible texts would be appropriate. The vicar or priest is subject to a duty of confidentiality with regard to the remembrance speech. This means that if you tell them something in confidence, they must not pass it on.
Tip: you can deliberately choose the flowers, music, songs, poems and quotations to reflect the mood you wish to create (hopeful, reserved, etc.). It is also possible to hire a live singer or a choir if you wish to make the occasion particularly moving.
You'll find our flower suggestions for sympathy and mourning HERE.
Candles, flowers, music, etc., at the farewell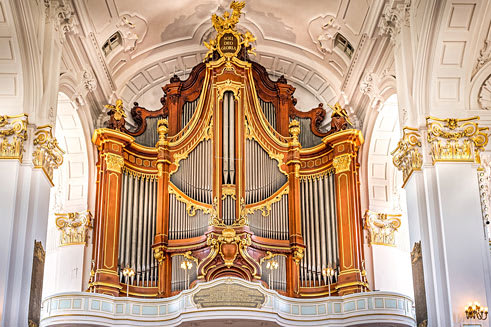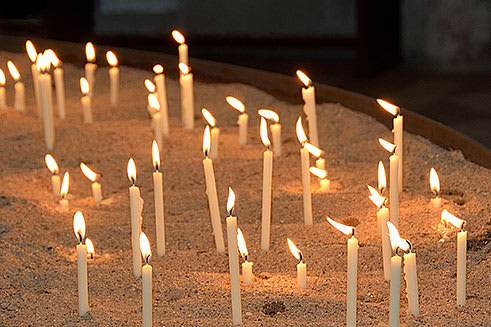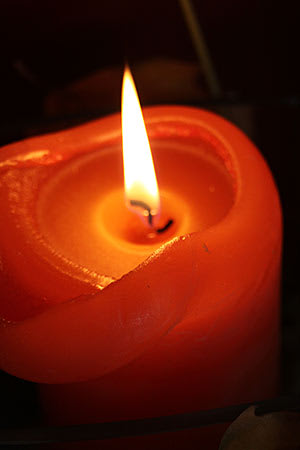 The service is the last ritual of farewell. It is a weighty service and a highly charged event emotionally. Try to make is as respectful but also as beautiful as possible, with details that will remain in the memory of those present. For example, beautiful flower arrangements or single flowers that are distributed amongst the mourners and that are laid in the grave at the end. Or a large container filled with sand and a box of long, thin candles. The mourners can then take a candle, light it and place it in the sand. Music is also a powerful binding force.
Most churches provide organ music for funerals. However, if you have particular musical requests, discuss them with your priest or vicar or organise them yourself, with the approval of the former. This may be the favourite music of the deceased or even a live singer. Find out from the undertakers or from the vicar/priest or contact an artist's organisation.
You'll find our flower suggestions for sympathy and mourning HERE.
The grave: basics on planting and care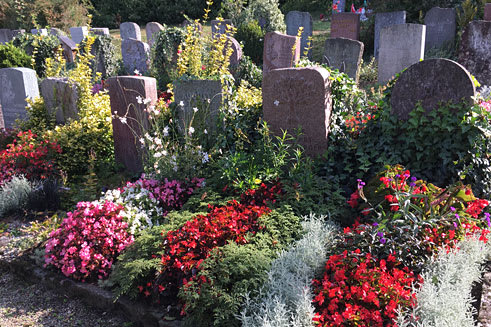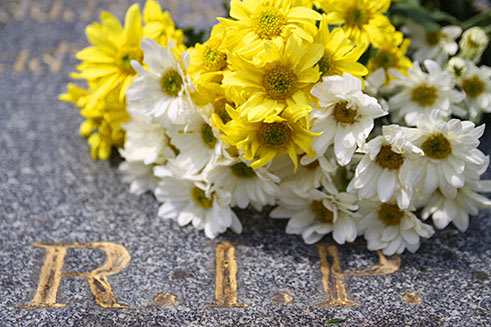 If a person who was close to us has passed away, a beautifully tended grave shows that we miss them. This has to be organised:
Ask the burial or parish office for the names of recommended sculpture studios for the commissioning of gravestones.


Clarify with the relevant burial office whether the planting and maintenance of the grave is carried out exclusively by the cemetery groundsmen or whether the family members can be in charge of this.
In most graveyards, family members are allowed to plant out and care for the grave. Since the maintenance of the graves is not always guaranteed, it is recommended that a grave maintenance contract should be concluded from the proceeds of the estate.
You'll find our plants HERE.
Your own planting: the easy maintenance grave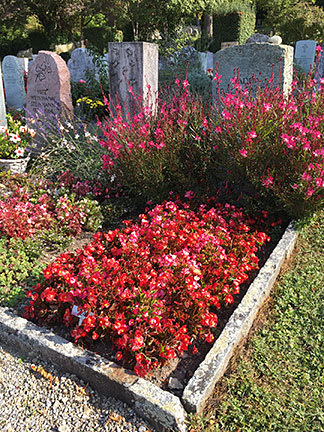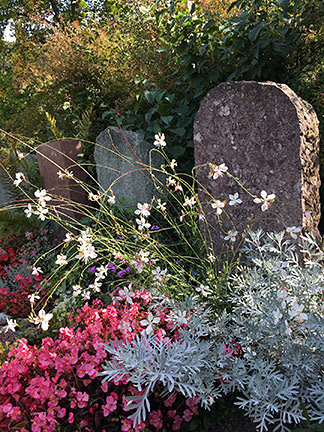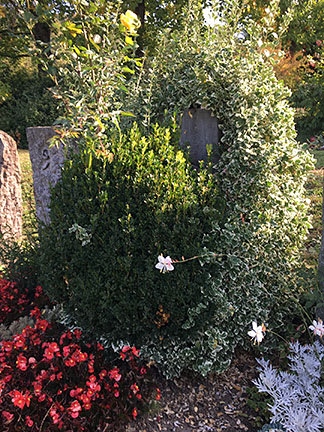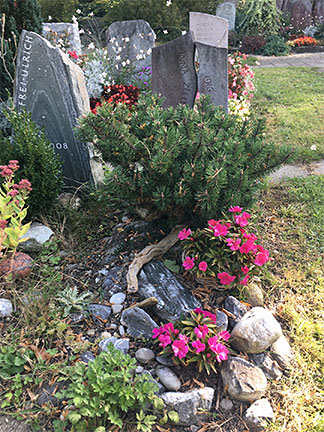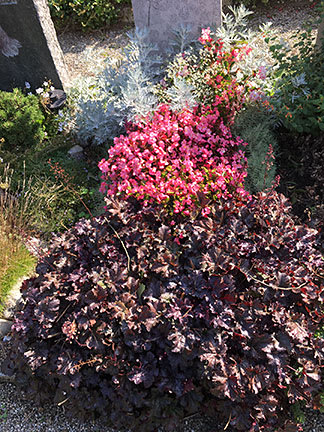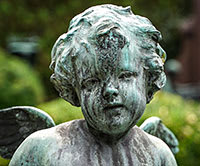 If you wish to plant out the grave yourself, make it as easy to maintain as possible. Here are some tips:
Only choose plants that do not require much water or fertiliser and that are resistant to pests.


Shade or sunshine? The plants must be suitable for the location of the grave. Always bear this in mind when you are buying plants.

In the case of blooming shrubs, bear in mind the different flowering times so that something is always blossoming throughout the year.


Rule of thumb for planting: first of all, consider how high the plant is going to grow and position it – depending on the gravestone – so that the stone will not be masked. If the gravestone is upright, it should be ensured that the plants do not grow higher than the stone itself.


Plants for ground cover are possibly a good idea. These prevent the grave being overrun by weeds. In addition, the earth holds the moisture better with these plants and they make an attractive finish to the grave.
Ask your florist or gardener for advice. Take a photo of the grave with you to the consultation and make sure that you know the number of the grave (you will need this for subsequent deliveries of flowers to the grave too).

You'll find our plants HERE.