Orchids: precious and exclusive

Would you like to know more about orchids, orchid hunters, smugglers, phantom orchids, perfume-crazed orchid bees and much more besides? Click on the headlines that interest you. Happy reading!
100 years ago, orchids cost as much as 15 Mercedes!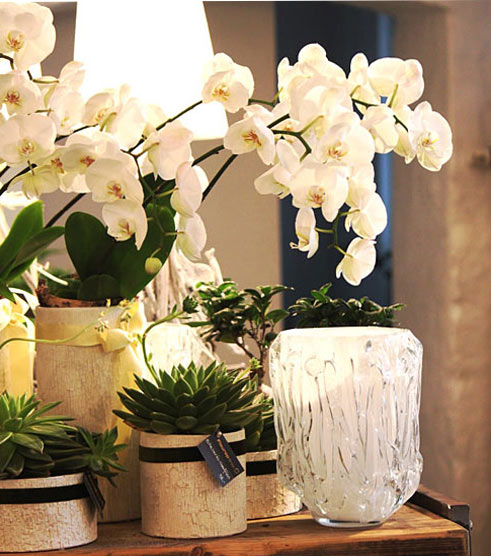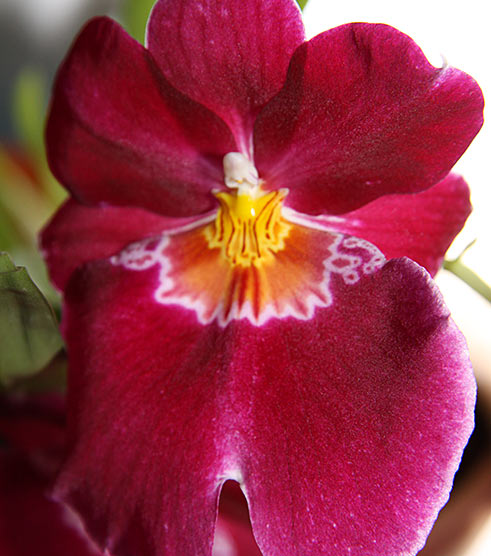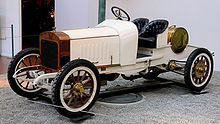 Orchids have fascinated us for over 2,500 years. Legend has it that they were cultivated in China as long ago as 500 BC, but they were not known here in the West before the 17th century. By the 19th century, they had become objects of prestige. Rich collectors were affected by a sort of "orchid fever", paying huge sums of money for the best specimens and newly discovered species. Prices climbed to absurdly high levels as a result: in 1903, an orchid by the alluring name of Star of Colombia was sold by Sotheby's for around 60,000 Goldmarks (by way of comparison: a Mercedes cost less than 4,000 Goldmarks at that time)! Towards the end of the 20th century, collector interest switched to newly discovered clones and hybrids. Even so, orchid "addicts" remained around until into the 90s. Legend has it that a married couple in Manhattan who grew orchids in two greenhouses on the roof of their home only ever went on holiday separately to avoid having to entrust their beloved orchids to a stranger. And two marriages apparently ended in divorce for a rich orchid-mad Japanese entrepreneur who finally took early retirement to devote himself completely and entirely to his orchids.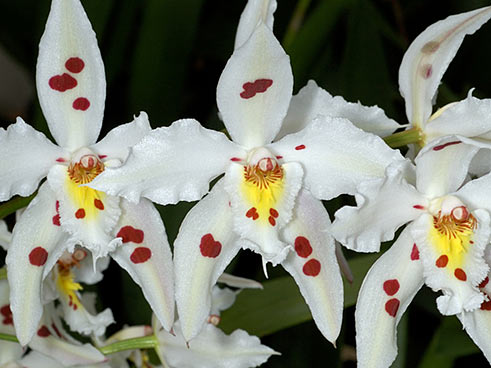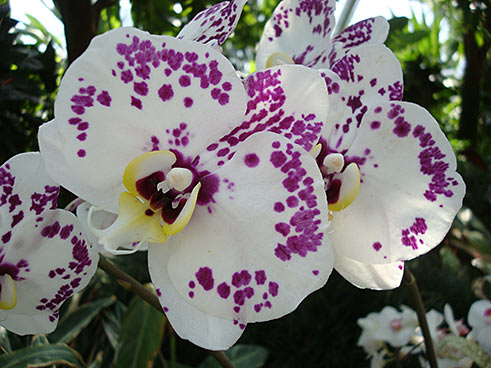 Read our tips on caring for orchids HERE.
For information on how to spot errors in caring for orchids, see HERE.
Our orchids are beautiful and non-addictive! To the shop: HERE
Orchid ownership: forbidden for women!
The name "orchid" comes from the Greek "orchis" for testicles. Theophrastus, the Greek philosopher, used the same name for the wild marsh orchids which grow in our climes because the two root tubers reminded him of testicles. By the mid-18th century, the name had been adopted for the entire plant family. Orchid tubers were long regarded as erotic and thought to enhance potency. Which is why women were not permitted to own orchids during the Victorian era (smile).
Tips on decorating with orchids are HERE.
Our orchids are also "allowed" for women! The shop is HERE.
Of orchid hunters, smugglers and phantom orchids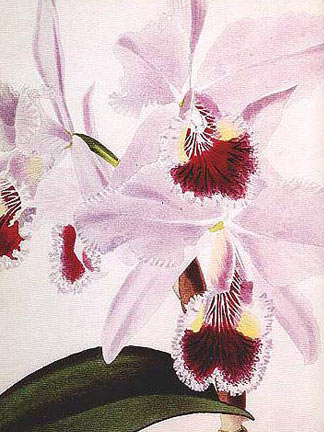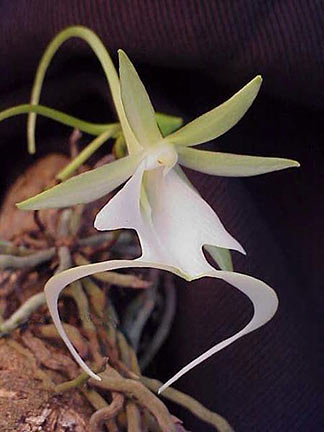 The run on orchids started when William Cattley, an English orchid collector, succeeded in coaxing an orchid from Brazil into bloom (later named Cattleya labiata). With its magnificently coloured lips, this orchid caused a sensation, stirring collectors into action and triggering orchid fever! New trading companies were set up to send orchid hunters to the farthest flung corners of the earth, on a mission to tear down anything colourful and resembling an orchid from the trees. These expeditions were not without risk. Various sources tell of a voyage from which only one of eight plant hunters returned alive. Luckily, the 1973 Washington Convention on International Trade in Endangered Species protected many species of orchids. But unfortunately, the Convention cannot guarantee that collectors stick to the rules. In 1993, for example, a certain John Laroche was caught leaving the Everglades with four large sackfuls of orchids, including the rare – and therefore protected – phantom orchids. A great pity. Nowadays huge orchid plantations ensure that attractive orchids in countless shapes and colours are available all year round, and entirely legally.
Browse our orchid shop HERE.
Of ingenious orchids and perfume-crazed orchid bees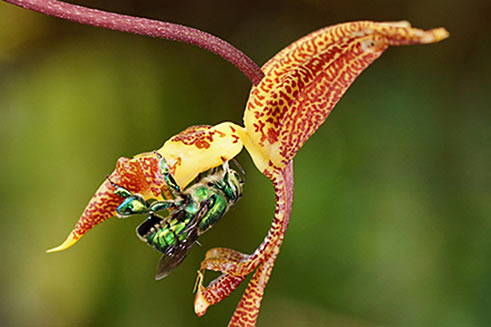 Orchids have many tricks to ensure pollination. Some entice male wild bees with a mix of scents mimicking that of the sexual pheromone of female bees who are willing to mate. The wild bees therefore try to mate with the orchid, pollinating it in the process. Other orchids dupe wasps into believing they contain a prey. Pollination occurs when the wasps knock their head against what they think is the prey. Not all orchids resort to these tricks. Some prefer to reward their pollinators with flower scents. These scents attract a species of bee known as the orchid bee. Surprisingly, only the male bees collect the orchid fragrances … but not just any fragrances. These bees also have preferences. Male orchid bees specifically target certain species of orchids, transferring their pollen packets as they do so. The interesting aspect is that the enticing scent is both an attraction and a reward – the hind legs on male orchid bees are shaped for collecting these volatile compounds and the males use the scents to communicate with the females.
Crazy for orchids? The shop is HERE.
Orchid fragrances: timing is everything.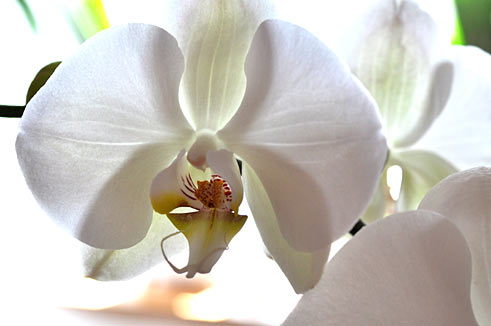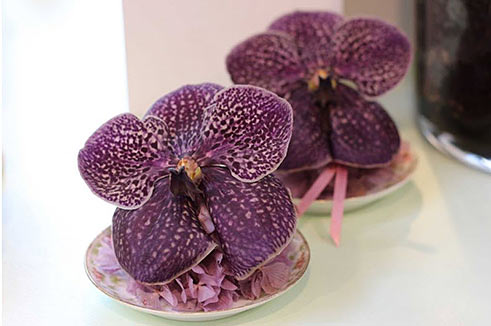 If you've ever put your nose deep inside an orchid bloom and been disappointed not to smell anything, it's probably just bad timing! Regarding fragrance, orchids have been very clever in adapting perfectly to their pollinators: orchids only give off scent when pollinators are around ... or rather: when pollinators would normally be around in the orchid's natural habitat. As the line-up of orchid pollinators ranges from flies to butterflies and even hummingbirds, the times at which orchids smell fragrant varies from species to species. Some give off scent in the afternoon only, others at night and yet others at times in-between. The scent itself naturally depends on the type of orchid, or the types from which it was cross-bred. Some orchids have a very strong, distinctive scent, others are more discreet. Some even develop blooms with no fragrance at all. And the intensity of the fragrance is not the only thing that differs.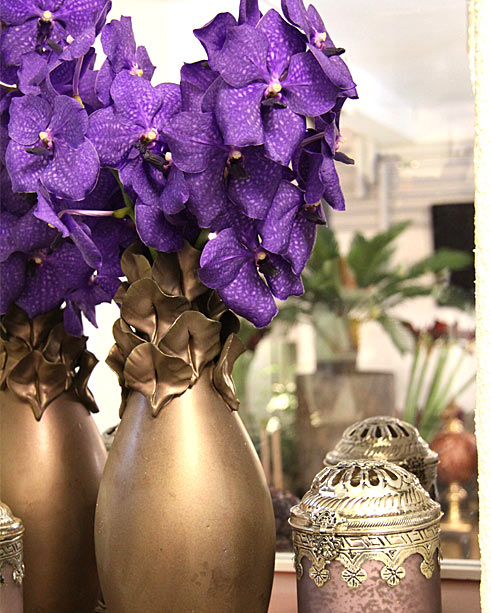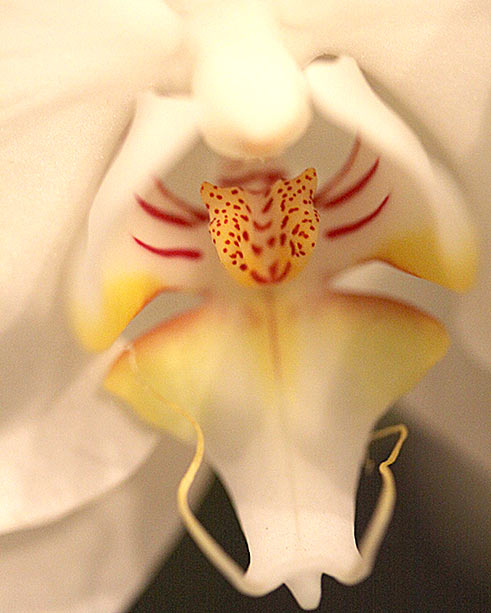 Orchids also give off a huge variety of different perfumes: from sweet-scented or lemony to musty – the range is incredible! No wonder that orchid fragrances are widely used by prestigious perfume producers such as Yves Rocher and Escada.
Our orchid gift sets are HERE.
The myth of the vanilla orchid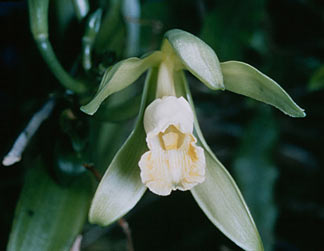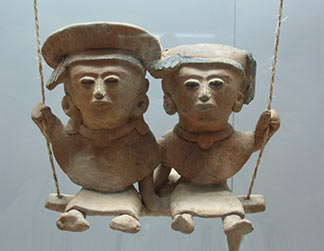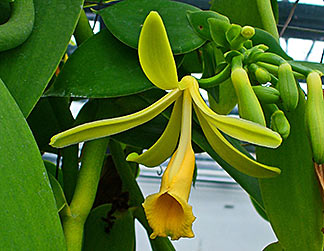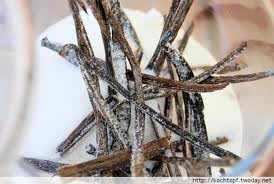 There is a touching tale about the origins of the vanilla orchid (Vanilla planifolia). It tells how there was once a mighty king who ruled over the Totonac people. He and his wife had a very beautiful daughter – so beautiful, in fact, that they couldn't bear the thought of having to marry her to a mortal. So they decided that the princess would devote her life to the gods. One day, as the princess was carrying flowers to a temple, she was watched by a young prince who fell passionately in love with her. The two decided to elope together. But: just as the two were about to carry out their plan, a horrible beast jumped down from a rock above and killed them. Legend has it that, a few days later, a shrub began to grow at the spot where the two lovers had met their deaths. Clinging to it, a delicate climbing plant sprang up out of the earth and entwined itself around the branches of the bush. And yellow-green orchids bloomed amongst the emerald green tendrils. When the orchids faded, slim pods grew, giving off a scent that was more beguiling than the very best smoke offering to the gods: it was vanilla!
Our orchid gift sets are HERE.
Of a vanilla-addicted Aztec ruler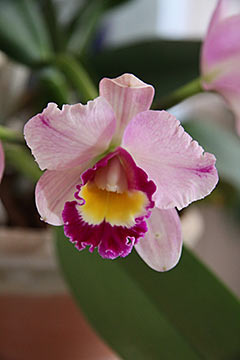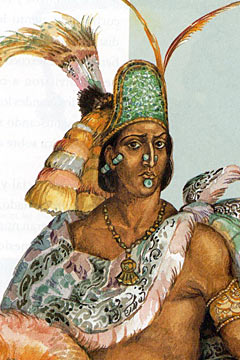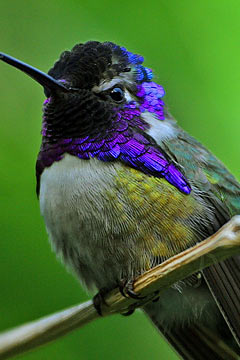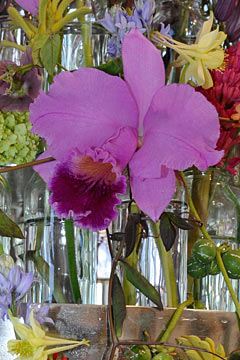 The Aztecs often enjoyed vanilla with their cocoa as it improved the latter's bitter-sharp taste. Montezuma II is said to have drunk fifty cups of a cocoa-vanilla cocktail every day! Legend also has it that the first European to taste vanilla was his "guest", Hernàn Cortés.
Whatever the truth may be, with the colonisation of Central America in the 16th century, merchant vessels brought this precious spice to Europe, but not the plant. No one was permitted to export the plant – on pain of death. And so the Spanish enjoyed a vanilla trade monopoly for some 300 years. It was not until the end of the 18th century that small plants mysteriously arrived on Java and La Réunion, but no pods formed.

Finally, in 1837, a Belgian botanist – Charles Morren – discovered that certain species of bees and hummingbirds essential to pollination in Mexico were not present on Java and La Réunion. He was the first to succeed with artificial pollination in a greenhouse. And this is the technique that people used from then on to pollinate the flowers manually. Now the first vanilla pods flourished outside Mexico – and the Spanish monopoly was destroyed.
Tips on caring for orchids are HERE.
Tips on decorating with orchids are HERE.
See more mysterious orchids HERE.
Orchids in Switzerland: born to be wild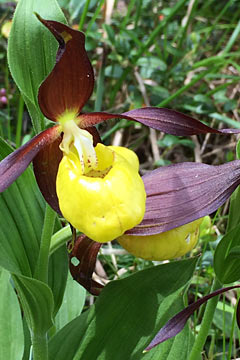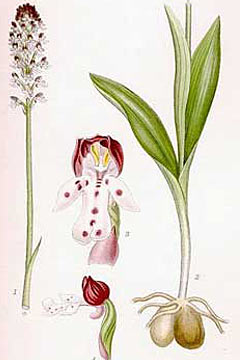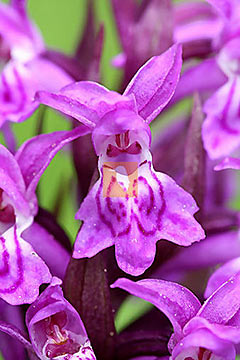 Did you know that Switzerland is home to wild-growing orchids? 75 species have been identified, growing more or less everywhere from the lowlands to the high mountain regions. Most, however, are found in the limestone areas of the Alpine foothills and the Jura. They are rarely seen in the western midlands of Switzerland due to the intensively fertilised agricultural soils and loss of moorland. But they still thrive in woods and wetlands. In contrast to most tropical varieties, all Swiss orchids grow on the ground. Like all wild flowers, they have smaller blooms and are not as imposing as their greenhouse relatives – but they are no less beautiful. They range in colour from white, light yellow and delicate pink to bright red and dark blue. There's a good chance you have seen some of them yourself. The delicate yellow of the Lady's Slipper, for example, the white or almost pink colouring of the Helleborine, the violet or pastel-yellow of the marsh orchid or the crimson to black of the Nigritella or Lobelia. Like all wild-growing Swiss orchids, they are protected and hence dependent on people who are dedicated to preserving beautiful things. So: look with your eyes and don't pick – that way, your children, grandchildren and great-grandchildren can enjoy them too!
Tips on caring for orchids are HERE.
For information on how to spot errors in caring for orchids, see HERE.
Tips on decorating with orchids are HERE.
Our orchid shop is HERE.