Flowers & fashion: who is what type?
We'll show you which colours, fashions and flowers are best for which type. And you can think about whether you are a Bohemian, nature-lover, purist, sensitive or timelessly elegant. Click on the headlines that interest you – and enjoy reading!
Individual bouquet? Our search options (filters) in the Webshop
Have you discovered the search options (filters) we've integrated into
www.fleurop.ch
? They help you to choose the right flowers and design the selection so that it's tailored to your requirements. You can not only select the occasion but also the type of flowers, colours, characteristics of the gift or the recipient and the type of add-on gift. Looking for a pink temptation for a romantic? Or a gift for a reserved gentleman? The range of possibilities is enormous. We suggest that you read our description of types below and then put the outcome to the test. Enjoy!
Want to try it out straight away? The shop is HERE.
Bohemian: fashion and flowers for unconventionalists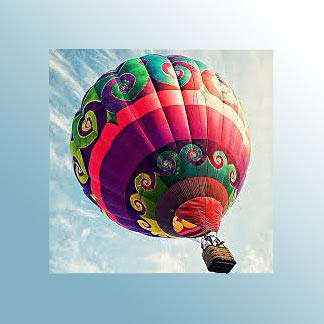 Bohemian: fashion and flowers for unconventionalists Bohemians are carefree fun-loving individuals. They approach life unconventionally and imaginatively and have the courage to depart from familiar patterns and challenge tradition. Because they're unconventional thinkers in the best sense of the word, they have inspired songwriters and composers from a huge spectrum of musical styles, from jazz, opera, musicals and rock to hip-hop. Our tips for fashion and flowers:
Colours: Bohemians are a match with passionate red, cheerful orange, mystic purple and striking black, but can also flaunt a bright or venturesome cocktail of hues.
Style: this type suits anything flowing, a little jazzy and unrestrictive.
Flowers: typical Bohemians love seasonal flowers, including those with large blooms. They like loosely tied bouquets that can move, and that look either natural or experimental.
If you want to really spoil "your Bohemian", the right gift is our Swiss blossom honey, a sophisticated bottle of Prosecco or Gudarrà red wine.
Fresh: fashion and flowers for nature-lovers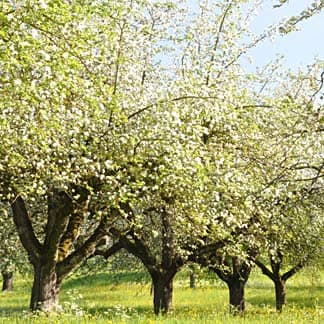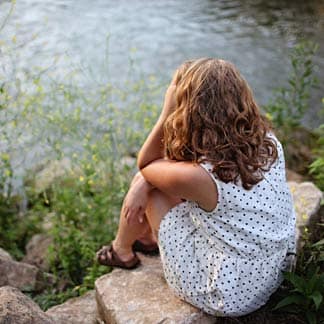 Nature-lovers revive in natural surroundings, enjoy hiking, observing nature, love trees, streams, mountains, animals and plants. Sometimes these people incline towards spirituality, but above all they are cheerful, helpful and straightforward. They're open-hearted and frequently follow their instincts. Our tips for fashion and flowers:
Colours: white, green, blue and also yellow are a good fit with nature-loving people, i.e. colours that are reminiscent of grass, sky and sun and look light, fresh and natural.
Style: nature-lovers are fond of light and airy materials that are made into uncomplicated, natural outfits and guarantee maximum freedom of movement.
Flowers: you can't go wrong with seasonal flowers and natural-looking bouquets and arrangements that make you feel cheerful just by looking at them.
If you want to surprise someone with an additional loving gesture, the most welcome will be Swiss blossom honey, sparkling Prosecco and – for gourmets – Gottlieber Hüppen.
You'll find our natural flower HERE.

Pure: fashion and flowers for purists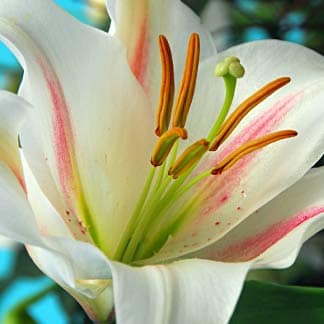 The word "pure" means "unadulterated, unspoilt", and people who like it pure value clear lines, authentic materials, quality, solidity and restraint. They are one hundred percent aesthetes, also known as purists. Our recommendation for fashion and flowers:
Colours: the puristically inclined love white, cream and pale yellow.
Style: clarity of design is called for here, but also subtle colours and motifs and excellent quality. Less is definitely more.
Flowers: you can't go wrong with orchids, tulips, lilies, roses or calla. Go for bouquets with only one variety of flower (e.g. all tulips, lilies or roses from MyBouquet) or a single flower (e.g. an orchid). These come closest to the purist's desire for restraint and clarity.
If you're looking for an additional gesture, we recommend our Gudarrà red wine or cocoa almonds from Gottlieber.
MyBouquet flowers can be found HERE.
You'll find our flowers in white and cream HERE.
Romantic: fashion and flowers for sensitive people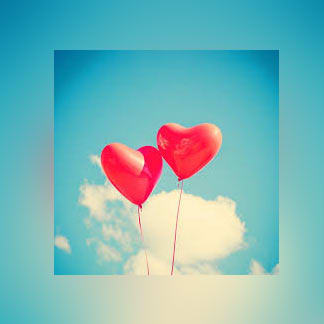 Romantically inclined people are sensitive, but also positive and optimistic. They long for warmth and love, but also know how to give this to others. They love surprises and appreciate it when they realise that the giver of a present has considered them and their taste. Our tips for fashion and flowers:
Colours: rose and pink will delight romantics because there is truth in the notions of "seeing everything through rose-coloured spectacles" and "think pink". However, they are also fond of white, red and purple.
Style: soft and playful, but also with passionate touches here and there. Romantics communicate by the way they dress, and use this to show their emotional side.
Flowers: romantics are attracted to seasonal flowers and particularly love roses, marguerites, peonies, snowdrops, lily of the valley and jasmine. Round, playful and delicate bouquets, flower baskets or heart-shaped floral arrangements are most appropriate. The perfect additional treats are cuddly teddys, sparkling Swarovski jewellery or a cheerful chocolate ladybird.
Our gifts of roses are HERE.
You'll find our romantic flowers in rose and pink shades HERE.
Classy: fashion and flowers for the timelessly elegant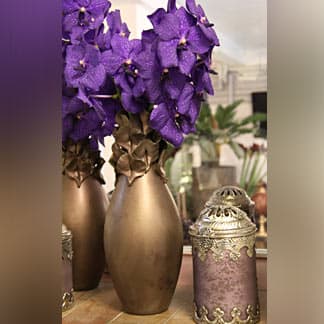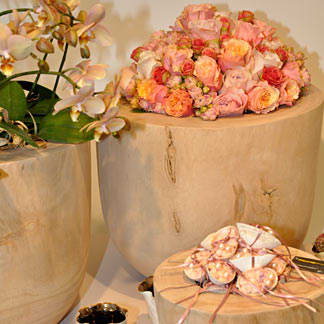 "Classic" was a term used in the 18th century for the highest ranks of the bourgeoisie. As a fashion trend, it developed into the kind of person who doesn't succumb to the whims of fashion, but likes elegantly timeless things, loves classics in the best sense of the word, connects with his or her heritage and has a regard for quality. Our tips on fashion and flowers:
Colours: the main theme is understatement, e.g. white, cream, beige or dark blue, in either single colours or subtle compositions.
Style: timelessly elegant is the best description of these individuals' taste.
Flowers: you'll do well with plants, seasonal flowers, orchids and single-coloured bouquets of roses, tulips or lilies from MyBouquet. Whether you opt for a bouquet or a plant, the most important thing is the sophisticated, high-quality presentation of your flowers, or the choice of something lasting such as plants.
Appropriate sophisticated added gifts are Prosecco, red wine, Swiss blossom honey or sweet treats from Gottlieber.
You'll find our classic flowers HERE.