Spring decorations to make yourself

Looking for a delicate, charming or colourful spring mood indoors and out? Find out how to make stunning decorations with flowers, plants and accessories. Our experts tell tales out of school and provide ideas and tips. Have fun with do-it-yourself!
Nature and emotions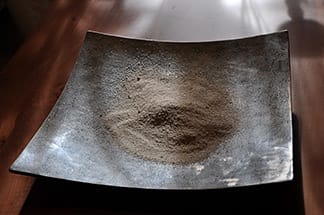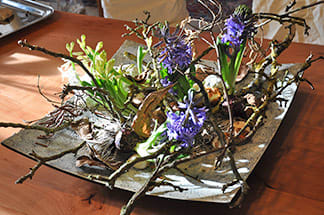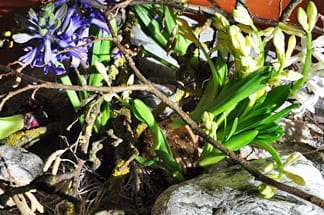 Have you ever realised how much energy is in a flower bulb? Put it on the test.
Material:
Flat bowl; sand, foliage; possibly 2-3 particularly beautiful stones; branches; some forced bulbs of hyacinths or daffodils.
Method:
Sprinkle sand on the bowl. Place the bulbs on top and decorate with foliage, branches and stones. If you spray a light cloud of water on this idyllic composition from time to time, you will very soon have the pleasure of having your own little homemade corner of nature.
Tip:
Branches of apple tree, pear tree or hazel are particularly suitable, especially if they look gnarled or even mossy. To make the whole thing look as natural as possible, simply drop the branches onto the bowl. It will then look as if nature has staged it.
Would you like to surprise someone?
For our spring surprises, click HERE.
Seductive spring nests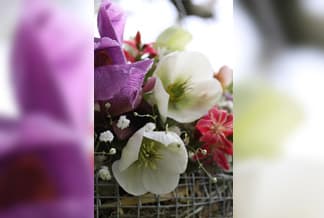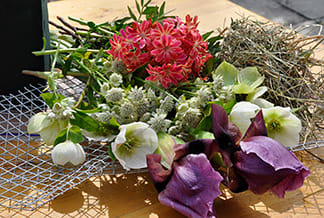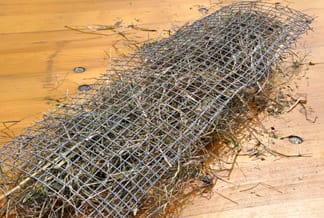 Small nests are popular in spring because the first songbirds gather in them. Here a spring-like variant only for the eye.
Material:
wire mesh for rabbit hutches; uncut (long) hay; iron wire; plastic; oasis floral foam; spring flowers.
Method:
Cut a piece of 80 x 30 cm from the wire mesh.


Cover the first 15 cm of the 30 cm (short side) with hay and then fold the remaining 15 cm onto the hay (wire mesh now measuring 80 x 15 cm).


Bend the edges of the long open side so that the hay cannot fall out.


Connect the two short sides with iron wire. If you have understood everything correctly, you should now see a kind of hay-filled short cuff. It looks like the ring of a springform pan that still lacks the base.


Reflect now on the shape you want to give your container. Whether it is round or oval: the bottom will define what will happen to this soft almost-ring.


Place the cuff on a piece of wire mesh and change its shape until it is convenient for you. Once this is done, cut out the bottom (about 2 cm more than the desired shape).


Then take this bottom, pass it through the cuff from above and fix it with wire.


Cover the container now with plastic and fill it with Oasis florist foam soaked in warm water.


When you have done this, plant - stem to stem - your beautiful spring flowers.kann.
Tip: This decoration has the advantage of being easy to transport and can be used anywhere.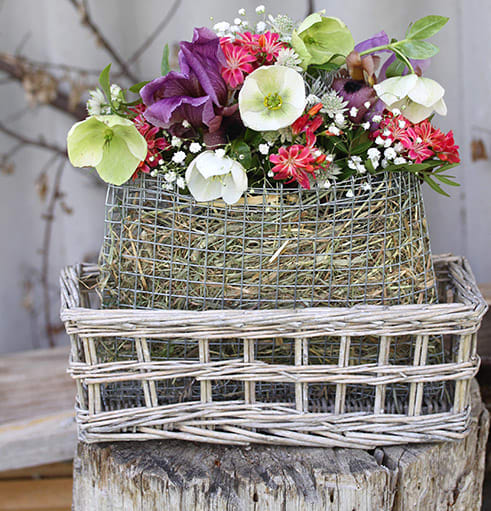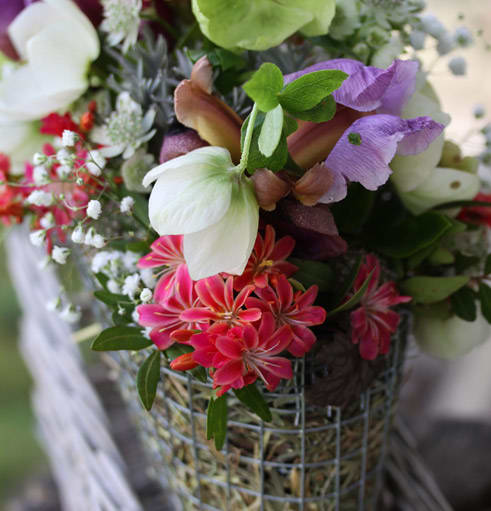 Spring flowers masterfully staged are also available HERE.