Mystical Advent

Are you curious about this year's trends for Advent, the latest colours and the Advent decorations in your region? Would you like to know about Christmas wishes, wreaths and the history behind them, the reason for the four Advent candles and the meaning behind door wreaths, Christmas tree baubles and famous Christmas trees in the world? Click on the headlines that interest you and enjoy your read.
Advent – the most beautiful trends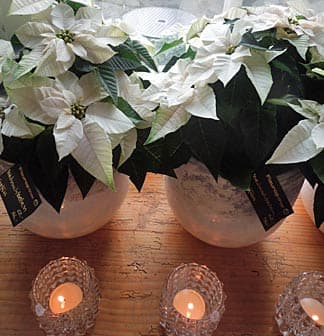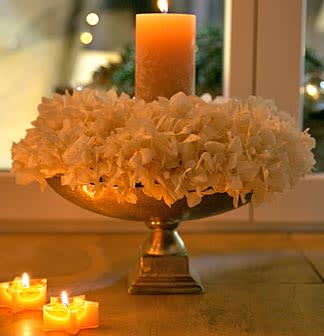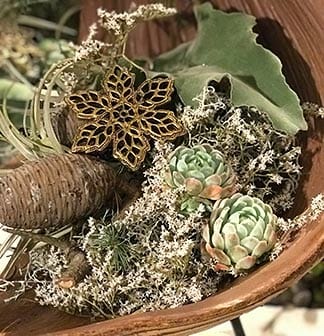 Enchanted, steeped in legend and mysterious. This year, the selection of accessories, decorative ideas and colours is particularly wide and thus designed to give this festival of love a particularly personal note. Traditional colours such as white, off-white, gold, silver, natural tones and red are once again very popular. But the broad palette ranging from emerald green through petrol and turquoise to midnight blue that found such favour last year is also back again, as well as the new kid on the block – delicious berry tones.
Also "in": high-quality – also whitened – sprays of twigs, pine cones, garlands, candle holders, antique metal, glass, beautifully intricate containers, lanterns, exquisite candles and cushions in all of these colours. Glitter and sparkle also make an appearance, although at times in a very subtle way so that the effect is one of finesse and refinement. Once the temperature sinks and we snuggle up in cosy blankets drinking hot tea, it is time to think about decorating our homes for Christmas and transforming them into a winter wonderland.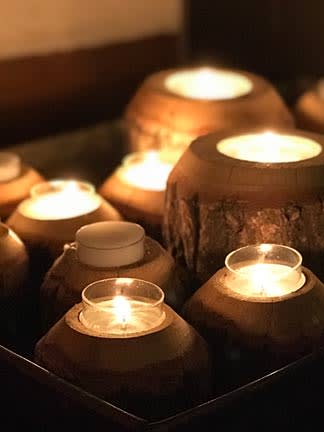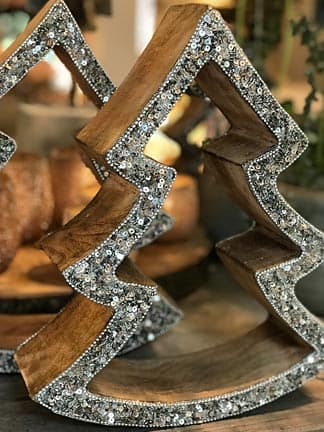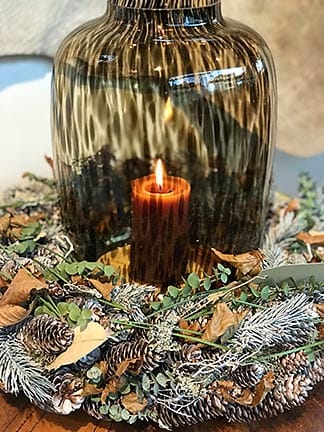 Find our tips for candles HERE.
Visit our glittering winter wonderland shop HERE.
Centre stage: glittering gold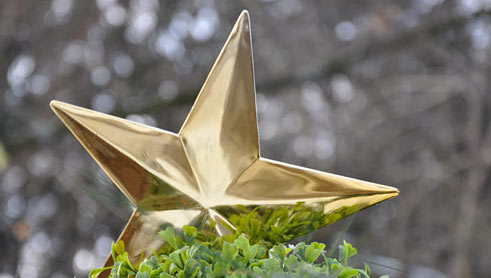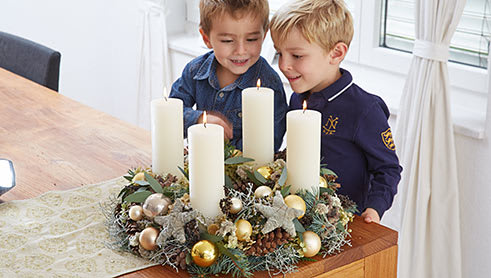 Gold is fully on trend once again in 2018 and is often used with strong material contrasts. For example, with metallic laminated glass or antique metal, as well as with twigs, cones, flowers, exquisite containers and stars. Everything goes! Gold goes with almost every colour there is and can therefore always be reinterpreted. Golden baubles on the tree look particularly classy when teamed with red, but also marbled Christmas tree ornaments that are veined with gold and sprinkled with glitter look extremely decorative. Gold table accessories look most elegant when teamed with black and white. Gold lends everything an air of refinement, exquisite taste and luxury.
Moreover: gold symbolises immortality, eternity, perfection and virtue. Gold is "liquid sunshine" and therefore stands for energy, abundance, strength and, above all, light.
Advent wreaths and Advent arrangements? The shop is HERE.
On trend: emerald green, petrol, turquoise and midnight blue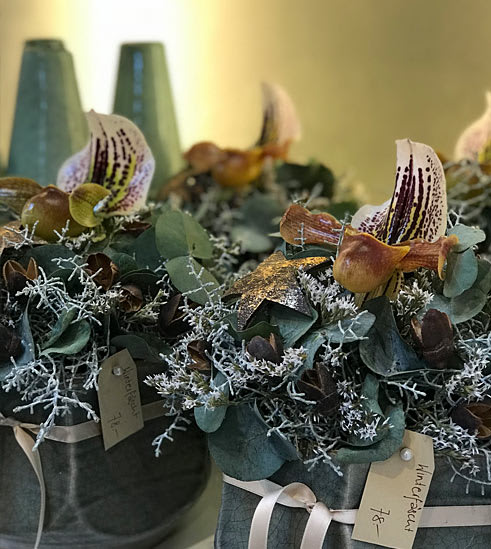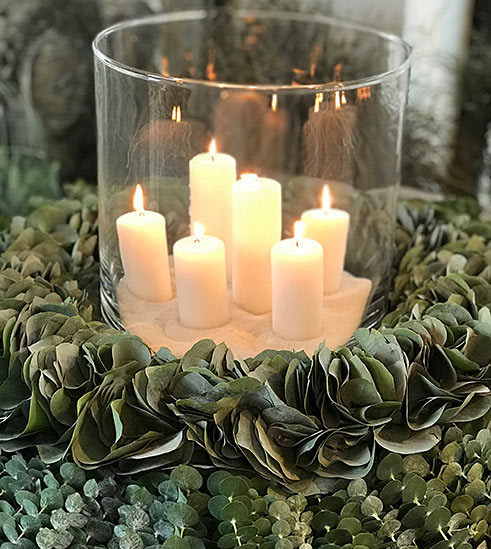 Emerald green, petrol and turquoise are also on trend. They blend perfectly together and combine beautifully with silver and gold. Midnight blue (very dark, almost black blue) is also a show-stopper. Admittedly, this extravagant colour doesn't go with every colour scheme, but it creates a wonderfully atmospheric ambiance if it is cleverly introduced. And when it is put together with gold, the effect is truly majestic.
Of course, toning lanterns, baubles, candles, glasses and cushions are required here to complete the effect.
Visit our colour symbolism HERE.
Visit our glittering winter wonderland shop HERE.
New: spectacular berry tones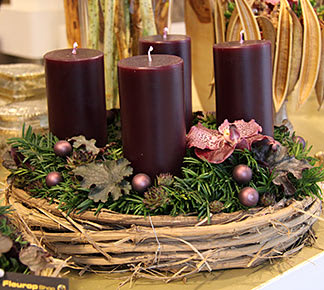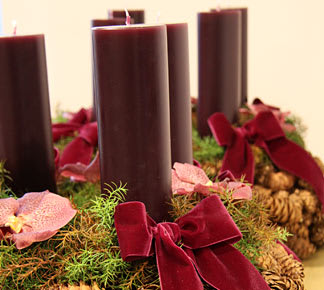 Traditional Christmas red is enhanced this year by every conceivable shade of berry. Deep red, wine, and violet tones are popular and look absolutely stunning when combined with pink, silver and gold. They often go together with shimmering surfaces that are further ennobled with antique glass. This looks both stylish and refreshingly modern.

Visit our colour symbolism HERE.

Visit our glittering winter wonderland shop HERE.

Inspirations for Advent: now LIVE in your region
Have you been thinking about the look you want for Advent? The colours and accessories to conjure up your own very personal cosy feeling in the home this year and score with friends and acquaintances? Then explore the wide range of Advent exhibitions being staged by Switzerland's 400-plus Fleurop flower shops. They'll also be taking place in your region and are simply superb for ideas, inspirations, surprise and wow effects as well as ultimate trends, whether your taste runs to the sophisticated, effective, dramatic, glamorous, romantic or naturally purist.
It's worth your while to visit several shops: every single one has its own motto, its own unmistakable style, its favourite colours and lovingly staged surprises. They all planned their Advent and Christmas worlds far in advance and can't wait to enthral you with enchanting decorations.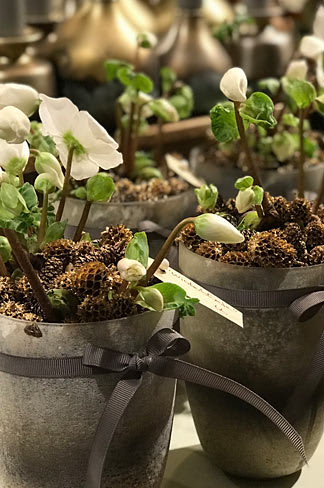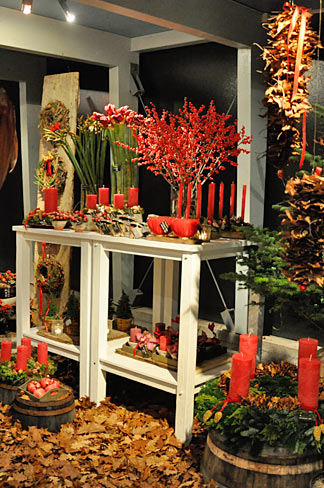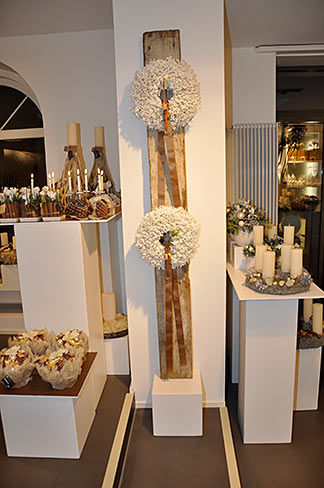 You'll find the full list of creative Advent and Christmas events HERE.

You'll find our suggestions on pre-Christmas decorations HERE.

You'll find pictures of current exhibitions and events on Facebook. We will also showcase one of our partner flower shops every week.
Go to Facebook HERE.
Notes on Advent & Co.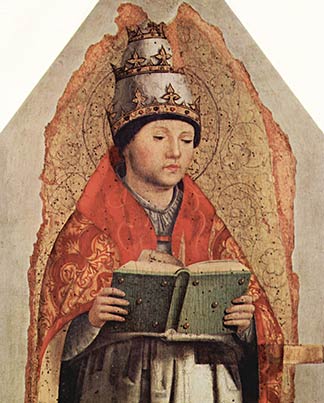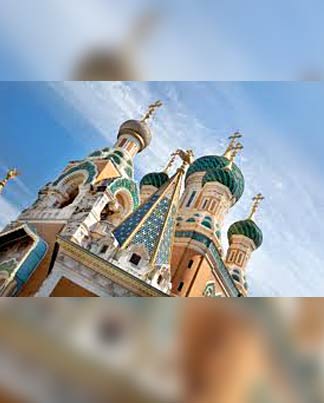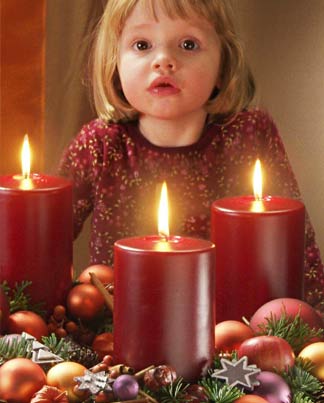 We associate the four weeks of Advent with evergreens, gleaming lights and atmospheric accessories. But what was it like in the old days? Here are some facts:
Advent was originally a time of fasting. People therefore weren't allowed to enjoy themselves. Festive weddings were also forbidden, and dancing absolutely prohibited.

For many years, Advent took place between 11 November and 6 January, and lasted four to six weeks. In the 7th century, Pope Gregory the Great fixed the Advent season at four weeks for the Western churches, while the Orthodox churches adhere to their six weeks to this day. However, they're not the only ones. Advent still lasts for six weeks in wide areas of the ecclesiastical province of Milan and some parishes of the diocese of Lugano.

In the former GDR (East Germany), angels were known as "end-of-year winged figures". The GDR was famous for manufacturing wooden angels. Since these didn't fit well with the political landscape, a different name had to be found. Angels can be encountered in virtually every part of the world as messengers of the gods or of God, and they appear several times in the Christmas story.
We wish you a wonderful Advent: full of light and joy ... and possibly with an angel or two!
Would you like the Advent mood in your home, with or without angels? The shop is HERE.
The first Advent wreath was a wagon wheel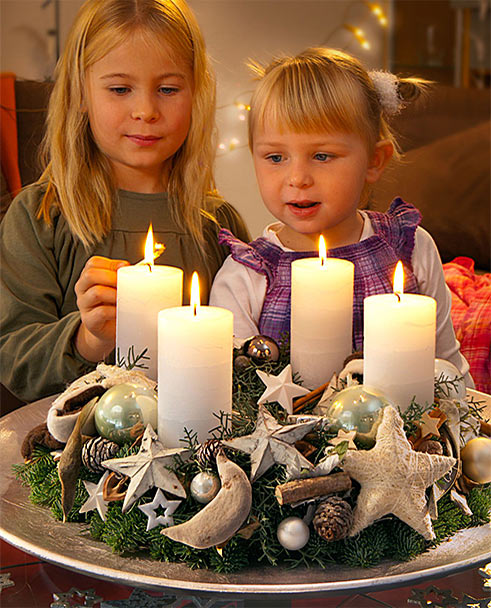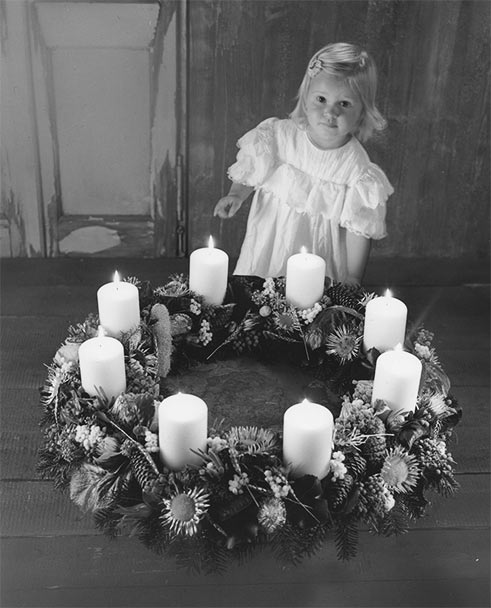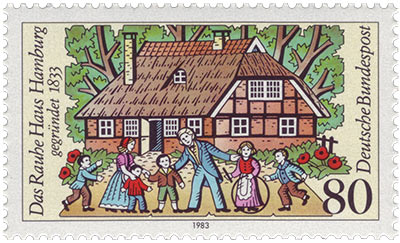 The "inventor" of the Advent wreath was the Protestant theologian Johann Hinrich Wichern. He took care of a number of children in Hamburg. Because they lived in dire poverty, he moved into a farmhouse with them and provided a home for them there. Throughout the Advent season, the children asked impatiently when Christmas was finally going to come. And so, in 1839, Wichern had the idea of making a wooden wreath out of an old wagon wheel, and setting 20 small red candles and four large white ones on it. The children were then allowed to light them. They lit an additional candle every day from the first day of December until Christmas. It was more than 20 years before someone came up with the idea of decorating the wooden wreath with evergreen foliage. People liked it so much that the custom spread. As there was no room in private houses for wreaths with 24 candles, they confined themselves to smaller ones with four lights.
By the way: you'll often read that the farmhouse in which Wichern lived with his children was called "Rauhes Haus", or "Rough House". In reality, however, its name was "Ruges Haus". This is north German dialect, and the correct translation is "Red House". The house was called this because it was made of red brick.
Decorative tip (DIY): You'll find an impressive XXL wreath to make yourself HERE.
You'll find our care tips for Advent wreaths HERE.
You'll find our care tips for Christmas trees HERE.
Advent wreaths and Advent arrangements? The shop is HERE.
Door wreaths mean the birth of a child!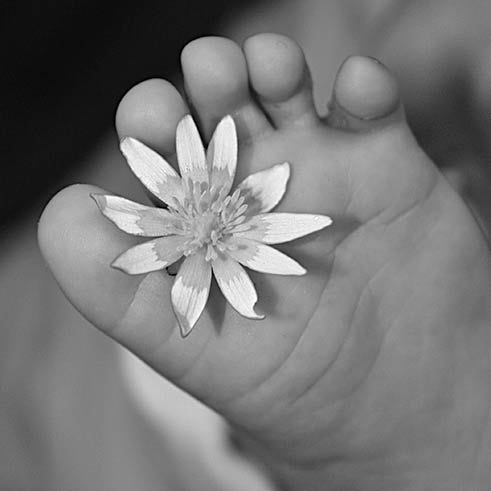 When a child was born in Ancient Greece, it was officially accepted into the household at a feast. The little one was carried around the hearth and given a name. To tell neighbours about the ceremony and express the family's joy at the new arrival, a garland of olive branches or wool was hung on the house door. This "birthday wreath" is a familiar sight in some parts of Italy to this day, although evergreens are used instead of olive branches. The custom was re-interpreted somewhat in Scandinavia – and later on also in Switzerland. It was revived in the pre-Christmas period to announce the birth of Jesus. But why choose a wreath? It's very simple: a wreath is round, without beginning or end and has thus represented perfection, divinity, infinity and the life cycle from time immemorial. However, the circle formed by a wreath was also once seen as symbolic of protection against evil spirits and demons.
You'll find care tips for Advent wreaths and others HERE.
Tempted by wonderful Advent wreaths and others? You'll find a selection HERE.
Adam, Eve and the Christmas tree bauble

Did you know that the Christmas tree bauble represents an apple – the one that Eve is said to have used to tempt Adam in Paradise? If it hadn't been for this Original Sin and the couple's banishment from the Garden of Eden, the birth of Christ would have been unnecessary. Therefore, Paradise Plays were performed on 24 December in mediaeval times. A Paradise Tree (a fir tree, for example) was hung with apples in the church and the Biblical scene repeated. The Paradise Tree evolved into our Christmas tree, and the apples into Christmas tree baubles. However, before the change took place, the expensive apples on the tree were sometimes replaced by cheaper potatoes for lack of money. In addition, figures of Adam, Eve and the serpent carved of wood or baked from dough were the usual Christmas tree decorations in northern Germany for many years.
Talking about apples, in the Biblical story of Eve's temptation, only "fruit" in general is mentioned. However, the notion that it was an apple became established in the Western world. Other fruits associated with the "Tree of Knowledge" are figs, oranges and pomegranates.
You'll find tempting Advent gestures HERE.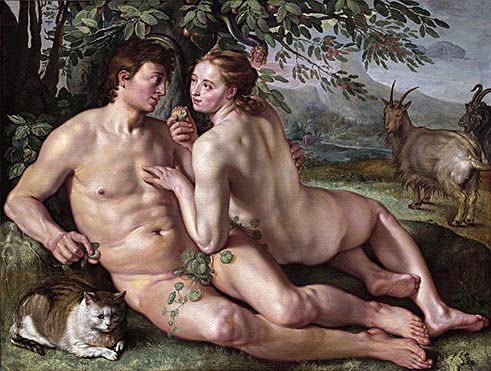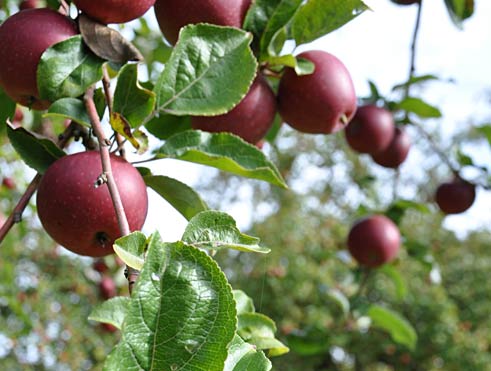 Famous Christmas trees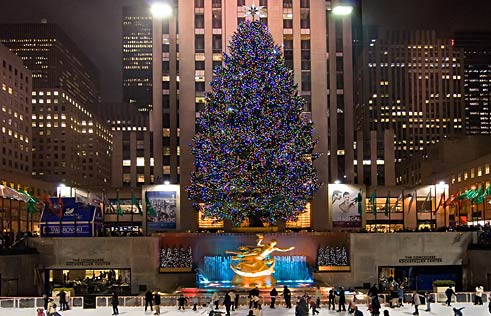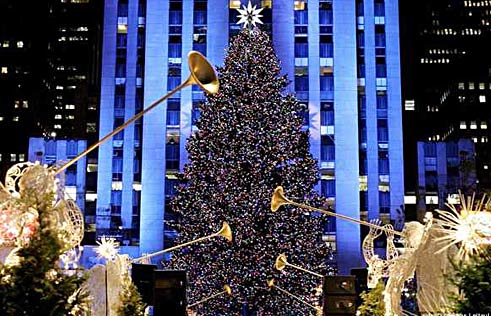 Some Christmas trees are so enchantingly beautiful or extraordinary that you really want to see them "live". How about a little virtual three-city tour? Here are some facts:
New York: probably the most famous Christmas tree of all stands in front of the well-known Rockefeller Center from 28 November 2018 to 7 January 2019. It's so popular that the pre-holiday season really only starts for many US Americans when the tree is illuminated at an official Tree Lighting Ceremony. The gigantic fir tree has been lit with energy-saving LED bulbs since 2014. For the past ten years, a Swarovski star almost three metres in diameter and weighing almost 250 kilos has shone from the top of the tree.

Rome: the tree on St Peter's Square in front of the Vatican goes back to Pope John Paul II. He received a fir tree in 1982 that a Polish farmer had transported all the way to Rome by lorry. Ever since then, the tree has come from a different European mountain region every year. As a rule, it is on display – festively decorated – from around the middle of December to the middle of January.

London: the Christmas tree in Trafalgar Square has been decorated with hundreds of lights every year since 1947 and is lit for the first time at a Tree Lighting Ceremony on the first Tuesday in December. It comes from Norway and is 20-25 metres tall. Thousands of visitors gather every year when the garlands of lights shine for the first time. This year's ceremony will be on 7 December.

You'll find our care tips for Christmas trees HERE.

You'll find our lovingly decorated small Christmas trees with roots HERE.