Hydrangeas, lavender & more
Hydrangeas and lavender are the main stars here, but we also have plenty of other interesting content: how to transform balconies and terraces into flowering oases of well-being, the advantages of winter-hardy pot gardens and general tips on buying and caring for your plants. Click on the respective headlines and enjoy the read!


The hydrangea – curtains up on a Grande Dame

Hydrangeas are becoming more and more popular. Long regarded as old-fashioned, it is precisely this vintage charm plus their magnificent flowers and wonderful colours that explain their renewed appeal. Botanist Jan Frederik Gronovius gave them their botanical name, hydrangea, in 1739, three years after the flower arrived in Europe from Pennsylvania. Gronovius felt the flowers resembled an ancient water jug. The name "hydrangea" was created by combining the Greek words "hydro" (water) and "angeion" (jug). The presence of the word for water in the botanical name also indicates that hydrangeas need plenty of water.
A word about location: most hydrangeas do best in semi-shady spots sheltered from the wind. But some varieties prefer the shade (e.g. garden, climbing and snowball hydrangeas); others may tolerate the sun (e.g. oakleaf or panicle hydrangeas). Bear in mind that hydrangeas in sunny spots will need more frequent watering. One other thing: if you plant your hydrangeas in pots, choose containers that are at least 30 cm high – hydrangeas need a lot of water and should definitely not be allowed to dry out! Hydrangeas don't like waterlogged soil, however, so take care to ensure that any excess water can drain away.
Looking for hydrangeas and other plants? Visit the shop HERE.
Read our pro tips on looking after your plants HERE.
Scandal surrounding the presumed discoverer of the hydrangea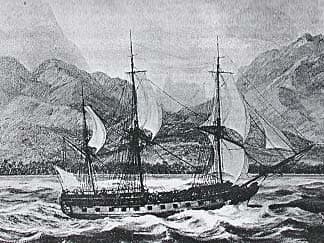 Most plants were discovered by botanists, adventurers who never shied away from danger. Philibert Commerson was just such a person. In 1766, he accompanied Louis Antoine de Bougainville on a voyage around the world to catalogue newly discovered animal and plant species. Commerson was not alone, however. His fiancée, Jeanne Baret, also joined the group. She turned up in men's clothes and went by the name Jean because the French navy would not allow women on their ships. The crew didn't notice anything, but the native population of Tahiti certainly did and Jeanne had to take refuge on the boat, where she stayed for the rest of the trip. As for Philibert Commerson, he came across a magnificent plant during one of his excursions on land, which he called "hortensia". No one knew why, exactly. Some thought the name simply came from the Latin "hortensius", which is derived from "hortus" for garden. That is perhaps rather a boring explanation; whatever the case, it is also rumoured that Commerson named the plant after the wife of a friend, Jean-André Lepaute. A noted astronomer, her name was in fact Nicole-Reine, but friends apparently also referred to her as Hortense. Some time later, botanists unfortunately discovered that the hortensia "discovered" by Commerson was already known by the name hydrangea. But the name hortensia proved so popular that it is still used in many countries to this day.
Looking for hydrangeas and other plants? Visit the shop HERE.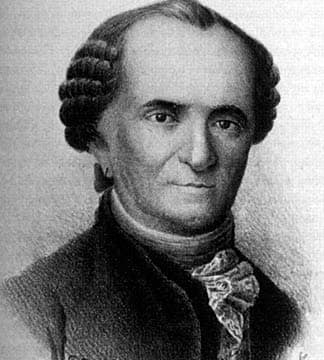 When blue hydrangeas suddenly turn pink

Honestly now: aren't hydrangeas wonderful? They vary in colour from white to pink and blue, with all the intermediate shades of light blue to rose and magenta. But what determines the colour of the flowers? Essentially, it depends on the pH value of the soil and the presence of trace elements. A pH value of between 4 and 4.5 is ideal for blue to violet flowers. At higher pH values, the colour tends towards pink or even red. The pH value has no impact on white varieties, the colour of their flowers never changes. So when blue hydrangeas suddenly turn pink, it's probably due to an excessively high pH value in the soil. The solution is to replace it with soil of a lower pH value (tip: rhododendron soil is good!). Blue hydrangeas also need alum powder, which is why you should treat them with special hydrangea fertiliser for blue hydrangeas. Another tip: water your hydrangeas with rainwater if possible, or other very soft water. Hard water changes the soil's pH value, which may have a negative impact on the blue colour.
Read our tips on watering your plants HERE.
Browse our flower gifts, with or without hydrangeas, HERE.
Lavender: smells seductively fresh and keeps pests away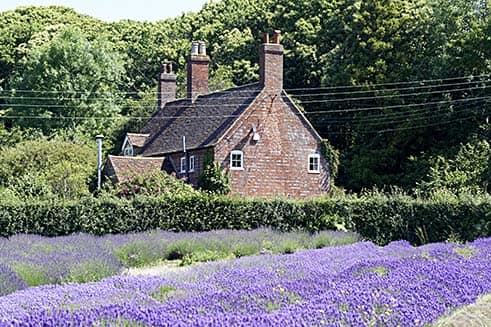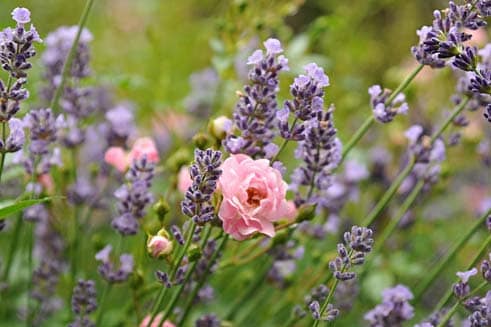 Anyone who visits southeast France between summer and early autumn is not likely to forget the immense fields of blue lavender with their intense perfume: the scent of Provence! The name "lavender" presumably comes from the Latin "lavare" (to wash), because the ancient Romans appreciated the beneficial properties of lavender and used it as an additive to perfume the water in which they bathed. But not only that: lavender smells so good that people also used to scatter it on the floor to keep the air fresh. The healing power of lavender has also been known since ancient times. Appreciated for its calming action on the nerves, lavender is still used today to treat stress and insomnia. Lavender also has a soothing effect on skin irritations. Last but not least, lavender scent is used to keep pests away. Placed in cupboards and drawers, sachets of dried lavender blooms keep moths away and twigs of fresh lavender hung indoors will keep bothersome flies away. If you plant lavender next to roses, you will be amazed to see how the essential oils present in the lavender keep greenfly away from the roses. Bees, on the other hand, love lavender and are almost magically drawn to this plant that is an important source of food for them.
See our flower gifts with honey HERE.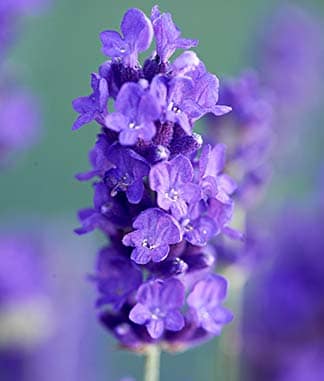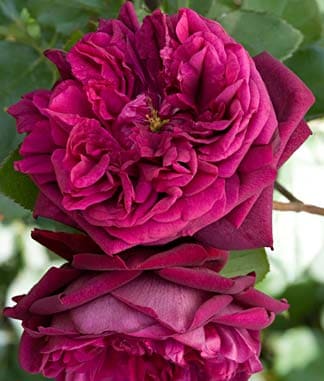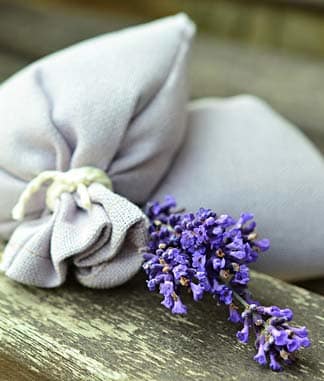 Lavender, essence of love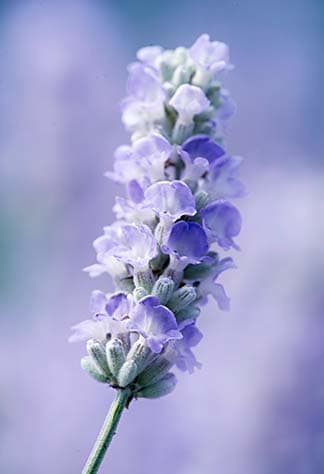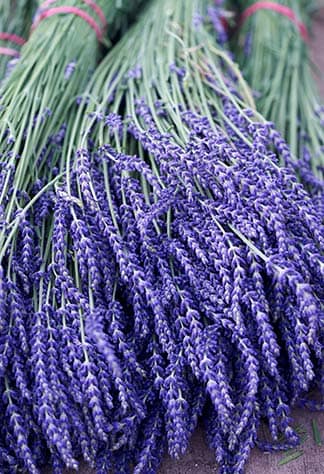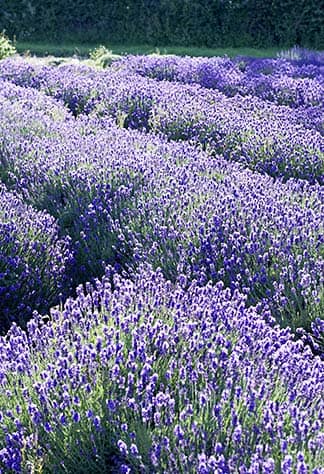 The colour of the sky, lavender is a symbol of purity and virginity. That's why, in the past, it was believed that lavender would save you from the devil if you sat on a sprig. Lavender was also considered useful as a remedy for lovesickness. Whatever the case, English brides traditionally made themselves a garter out of lavender to ward off evil spirits and used it to prepare an aphrodisiac tea for their husbands. Even the Sun King, Louis XIV, believed in the magic of lavender: whenever he desired a certain lady, he presented her with lavender blossoms soaked in ambergris. If the lady was agreeable, she would place the flowers in her mouth in view of the king. And that's not all. Lovers also used to rub lavender blossoms into their letters believing this would ensure that all their wishes would be granted. It was also said that you could bend a recalcitrant man to your will by perfuming his linen with lavender! Last but not least – a sprig of lavender tucked under a lover's pillow would awaken romantic feelings and passion.
Lavender as a love charm or as a token of love? Visit the shop HERE.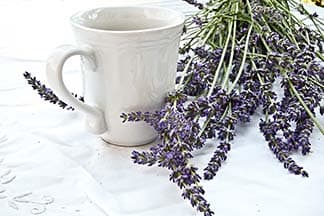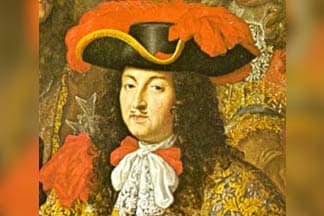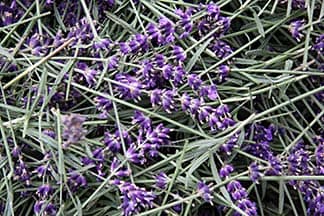 Increasingly popular – lavender in the kitchen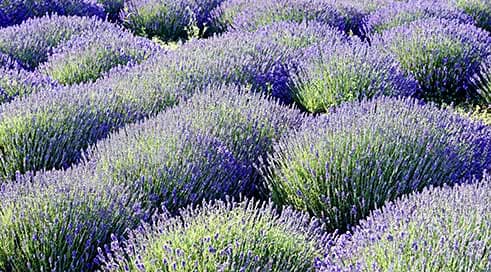 Lavender is also increasingly used as a spice. But what does it actually taste like? You'd be mistaken if you expect something sweet: lavender is in fact slightly bitter and is more akin to rosemary. Different varieties of lavender also have different flavours, and there is a further difference depending on whether one uses fresh or dried flowers. Rubbing dried flowers releases essential oils that produce a more intense taste. The scent of lavender quickly dominates, so you will need to use it sparingly. The best way is to feel your way cautiously towards the optimum quantity. Lavender is frequently used as a spice in French, English and Italian cuisine. With lavender being similar to rosemary, you might like to try it as a replacement for rosemary in your existing recipes. A good way to discover new flavours, perhaps! Lavender is also a great addition to fresh summer dishes: a few flowers scattered over a mixed summer salad, some in the dip and perhaps some more in the sour cream served with your baked potatoes: success guaranteed!
By the way: it's quite possible that you're already using lavender without knowing it. Lavender is in fact one of the usual ingredients in the "Herbes de Provence" blend typically used to season Mediterranean dishes.
Prefer olives? Read our tips on caring for young olive trees HERE.
You prefer lavender for the eyes? Visit our store HERE.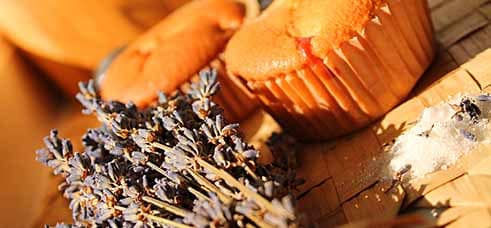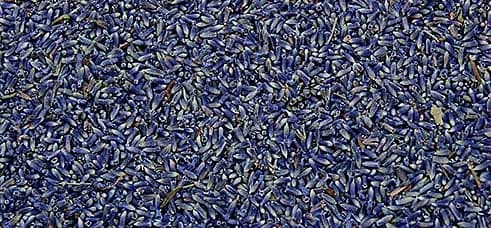 Tips and tricks for creating a flowering oasis of well-being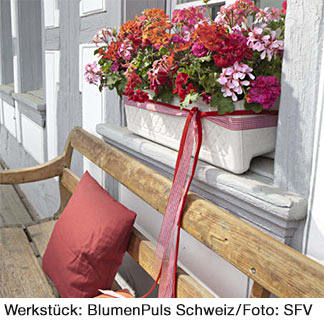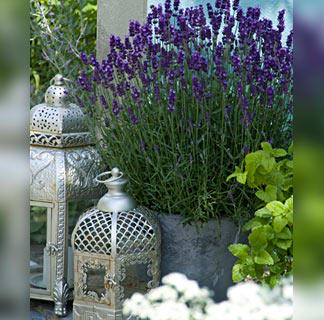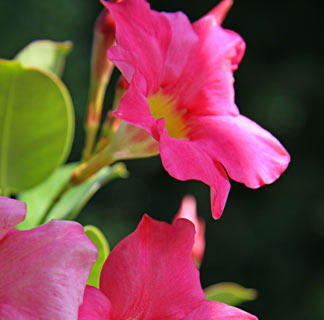 For a long time, one used to see balconies and patios decorated almost exclusively with plain green plants in sober anthracite containers. There's certainly more variety now! Blooming plants and herbs compete for the attention of hobby gardeners. These popular "pot gardens" are also made up of a colourful mix of Mediterranean terracotta, rustic baskets, simple wooden crates and containers in zinc, ceramic and tin. We hope the following ideas will help you to create your own flowering oasis of well-being:
Try combining different shades of a single colour and surround yourself in a sea of red, blue, white or pink hues. Contrasting colours and bold colour combinations can look good too, but need a little more experience. Ask a professional for advice.

You'll need to take a different visual approach depending on whether you have a ground floor home with balcony boxes or a little oasis on the third floor. If it's the latter, you'll need to mix your upright plants with hanging varieties that can be seen from below.

When buying your plants, think about where you will put them. Some plants like very sunny spots, others prefer the shade or semi-shade. Ask for advice.

Finally, think about whether you want to invest in balcony boxes with integral water storage to save you having to water your plants every day!
New trend: winter-hardy pot gardens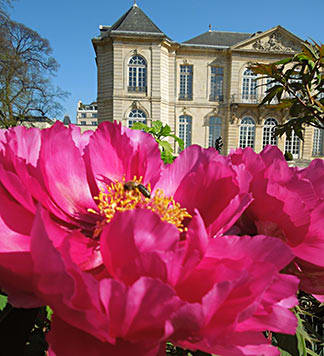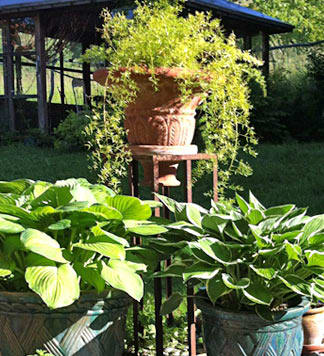 Bucolic idyll, farm garden or chic country home: pot gardens are all the rage! Their great advantage is that they are entirely flexible: simply move your pots and containers around to give your garden an instant new look. You can also add a touch of green to places where soil planting is simply not an option (e.g. terrace, courtyard, garage drive). Good plants to use include: blueberries and redcurrants; Japanese maple or Cornus (dogwood) with its spectacularly coloured foliage; peony bushes; osmanthus and viburnum with their seductively scented flowers; the very original Euonymus alatus or hydrangeas and rhododendrons, to name but a few.
Evergreens (ilex, juniper, pine, etc.), herbs such as rosemary and lavender, plus a large variety of grasses also look good. Last but not least, why not reserve a place for the ever growing choice of snack veggies (colourful peppers, cherry tomatoes, Swiss chard, artichokes, etc.)? Apart from providing a treat for the eyes, they're bound to be enthusiastically received when served on a plate! Note: group smaller containers together for maximum effect. Large pots look good on their own.
Visit our plant shop HERE.