Flowers & Prosecco Albino Armani DOC

Would you like to find out more about this Prosecco? Where it comes from, how it is made, the differences between still wine, frizzante and spumante as well as Brut, Extra Dry, Dry and Demi Sec? Or more about the Armani family vineyards and Albino Armani himself? Simply click on the headers and enjoy the read!
Prosecco Albino Armani DOC – refined, sparkling, a pleasure!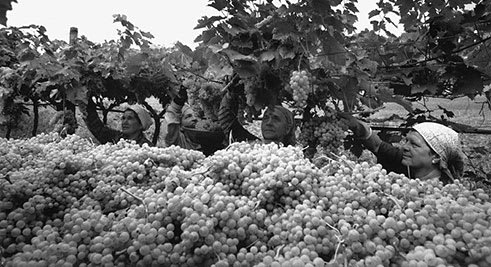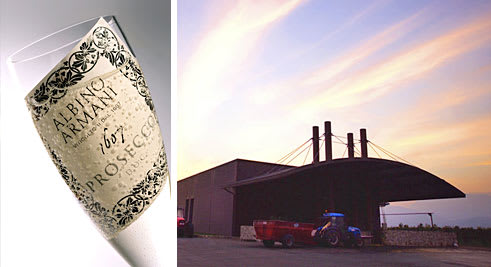 The elegant Prosecco Albino Armani DOC Extra Dry comes from the Friuli region, from one of the five wineries owned by Albino Armani. It is characterised by a fine bouquet of flowers and citrus, is tasty, long on the palate, with a fine, persistent effervescence. Served at 8-10°C, it is perfect as an aperitif or to accompany a meal from start to finish.
The grapes are cultivated in the hills of the DOC region in the Sequals area, where the soil is 80% gravel and stones. This gives the Prosecco its pronounced mineral and very fresh note. The grapes are harvested in September. The carbonic acid accumulates during a second round of fermentation in stainless steel tanks. The result is a noble, independent Prosecco of exceptional character that embodies the Italian approach to life and is appreciated even by connoisseurs.
Flowers & Prosecco: visit the shop HERE.
Trendy ice bucket with Prosecco Albino Armani DOC
Is there something special to celebrate? Or are you looking for an extraordinary gift? Have your flowers delivered with our popular Prosecco Albino Armani DOC including a trendy ice bucket, with or without glasses. But also a floral garnished ice bucket is a stylish surprise!
Flowers & Prosecco: visit the shop HERE.

Good reasons to combine flowers with Prosecco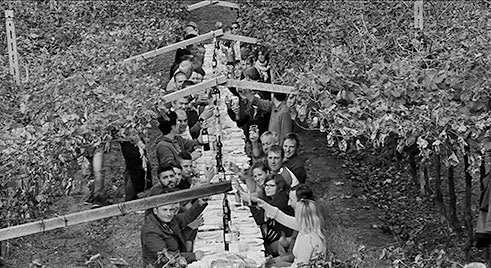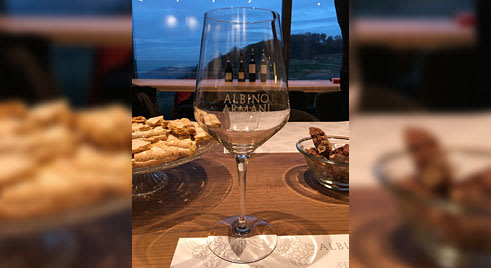 Prosecco is booming worldwide! We drink it to see out the year, but also as an aperitif, with meals or quite simply whenever there is something to celebrate. That's why Prosecco is a popular gift for birthdays and name days, engagements, weddings, as a thank you for an invitation, to celebrate an exam success and at Christmas and New Year. Prosecco is equally suitable as a gift for men, women and couples, which makes this combination particularly appealing.
Fleurop proposes a combination of floral creations with the following Prosecco products from the Albino Armani winery:
1 bottle (75 cl) Prosecco Albino Armani DOC Extra Dry, in an elegant gift box


1 Piccolo bottle (20 cl) Prosecco Albino Armani DOC Extra Dry

Flowers & Prosecco: visit the shop HERE.

Azienda Albino Armani – over 400 years of wine tradition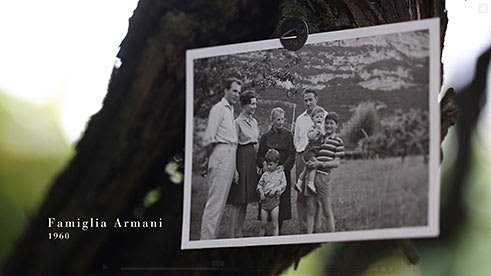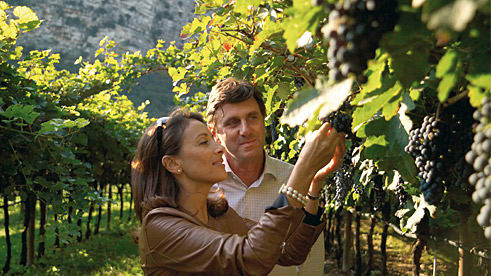 No one knows exactly when the Armani family started growing grapevines. But the first written evidence dates from 1607, when Stefano Armani legally gifted a plot of land with grapevines and trees to his son Domenico. Since then, the history of the Armani family has been inextricably linked with winemaking for more than 400 years. Today, the Armanis own five wineries. The oldest is located in Trentino, where the gently sloping hills are perfect for growing Chardonnay, Marzemino, Schiava and other varieties. Three of the vineyards are in Veneto – in the Etsch valley, in Valpolicella and Treviso. The diverse terrain means that the Armanis can cultivate the best grape varieties and produce wonderful wines such as Amarone. The fifth winery is in the heart of the Grave DOC in Friuli, where our Prosecco comes from. Here, the terrain is composed of stone and gravel, known as claps in the local dialect.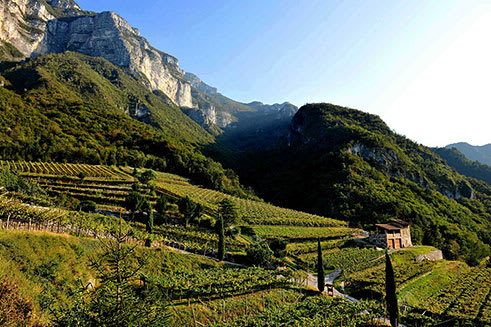 "It is a privilege to be a winemaker in these vineyard," says Albino Armani. "But tireless effort and great passion is required for the vines to flourish and for grapes to become wine."
Flowers & Prosecco: visit the shop HERE
When may a wine be labelled Prosecco?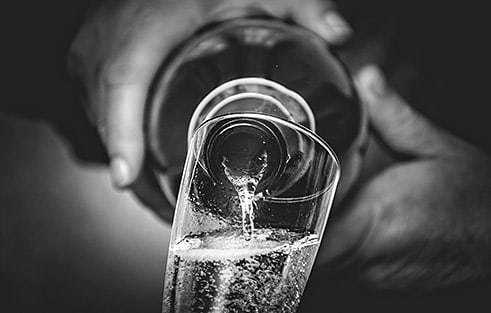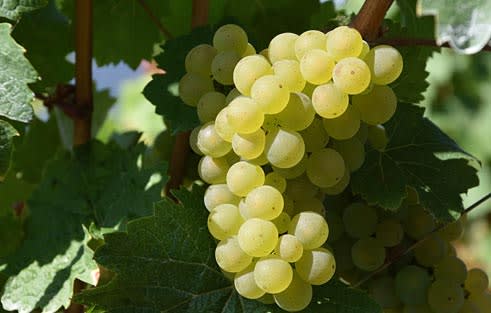 Prosecco has long been associated with Italy and the dolce vita. Consequently, it became so successful that more and more of it was produced and it became cheaper and cheaper. As there was soon more Prosecco than could be grown in the place of origin, something was wrong. It turned out that the problem lay in the name. Prosecco did not just relate to where the wine came from, but also to the grape variety. This is why the Italian Ministry of Agriculture brought things to a halt. An order of 2009 stipulated that Prosecco is no longer the name of the grape variety, but a protected designation of origin for quality-protected white wines from the Italian regions of Veneto and Friuli Giulia Venezia. It also orders that at least 85% of the wine must come from the indigenous grape variety Glera in order to be a genuine Prosecco. Finally, the wine must also be vinified and bottled in the region. Look for the DOC or DOCG appellation to ensure that you are purchasing a high-quality sparkling wine. Apropos high quality: our Prosecco Albino Armani has the DOC appellation and is made from 100% Glera grapes.
Flowers & Prosecco: visit the shop HERE
Is Prosecco always sparkling?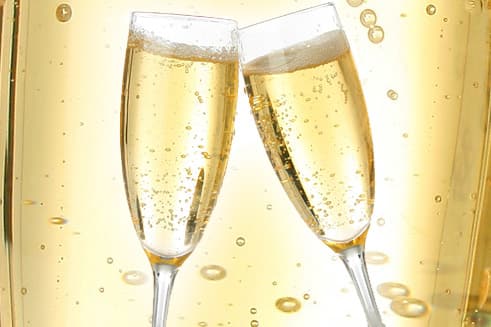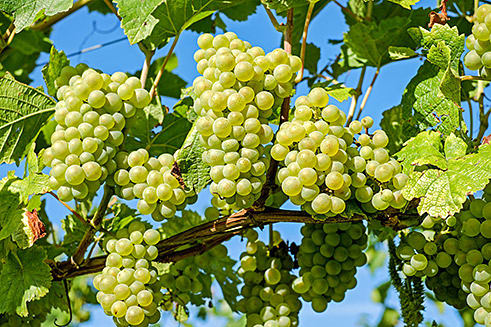 Prosecco does not have to be sparkling. Three different types of wine made from the Glera grape are permitted to bear the prestigious name:
Basic still wine without secondary fermentation and carbonic acid that is less commonly found because it is rarely exported.


The version of Prosecco with a low carbonic acid content and between 1 and 2.5 bar pressure in the bottle known as "frizzante".


The elite wine known as "spumante" (from 3 bar). This Prosecco has a much higher carbonic acid content than frizzante, with finer perlage, or bubbles, that remains in the glass for a long time.


Our Prosecco Albino Armani is a spumante, and therefore falls into the elite category.
Flowers & Prosecco: visit the shop HERE.
Brut, Extra Dry, Dry or Demi Sec?
Prosecco spumante is produced as Brut (dry), Extra Dry, Dry and Demi Sec (semi-sweet). These terms denote a wine's sweetness. Brut means that the Prosecco contains between 0 and 12 grams of sugar per litre. For Extra Dry, the residual sugar is between 12 and 17 grams, between 17 and 32 grams for Dry and between 32 and 50 grams per litre for Demi Sec.
The word Prosecco has nothing to do with the Italian word "secco" for "dry". Instead, Prosecco gets its name from the village of Prosecco, in the municipality of Trieste.
By the way: the Prosecco DOC Albino Armani we sell is Extra Dry.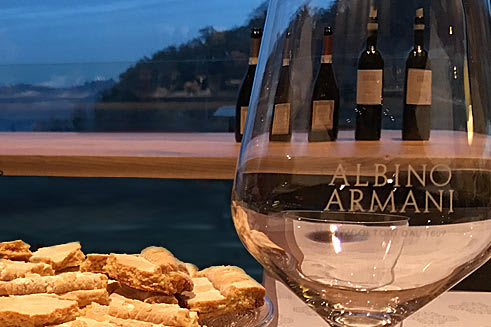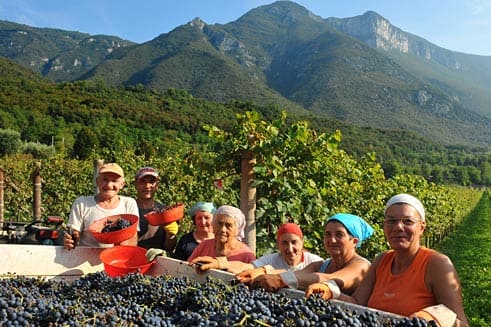 Flowers & Prosecco: visit the shop HERE
Albino Armani: "I have the best job in the world"
Armani's wineries produce around one million bottles of wine per year, which are exported around the world. Albino Armani could have sat back and enjoyed the success. But he is not that type of man. His curiosity is boundless. This is why he is always trying out something new. Despite this, Albino Armani is far from being a typical businessman. If you meet him at a wine exhibition, for example, you see a quiet, friendly and modest man. He was almost born to his current profession. He was just a young boy when he experienced his first harvest. Then he studied oenology and agriculture. In fact, he wanted to be an anthropologist. But in those days it was unusual if you trod a different path to what the family wanted. Today, he does not regret his choice of career for a moment. "As far as I'm concerned, being a winemaker is a privilege and a calling," says Albino Armani. And: "I think I have the best job in the world. Because honestly, getting your hands dirty and then seeing the resulting wine is without doubt the best job that fate could have had in store for me."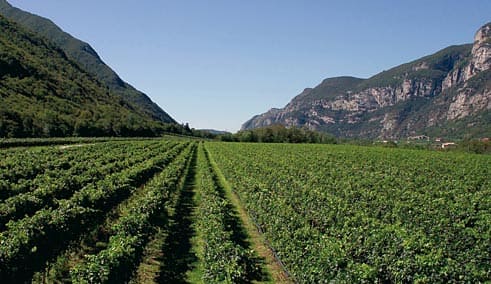 Flowers & Prosecco: visit the shop HERE.
Egle Capilupi: a woman of independence and strong character, just like our Prosecco
Die Frau an Egle Capilupi is the woman at Albino Armani's side. She hails from Calabria and pretty much grew up with wine. "I used to drink it as a child, greatly diluted with water of course!" she recalls, adding "What I like about wine is that people who drink it start talking to each other and laughing." And what about Prosecco? Egle loves the fact that Prosecco is simple and unpretentious, fits with all occasions and goes with all meals. "For me, Prosecco represents happy, carefree times," she tells us. How did she meet Albino? "At university in Bologna," replies Egle, "Towards the end of our studies. I was studying languages and literature, specialising in Russian, and Albino was studying agriculture." Egle and Albino married a few years later. After their son was born (now grown up), she gained a diploma in natural medicine. Today, she plays an active role in the winery, taking care of marketing, PR and customer loyalty. She attaches great importance to people and is genuinely delighted when customers of many years gradually become friends.
Egle likes to give flowers as a gift. "They are a sign of affection and friendship," she says. As you can imagine, she is very pleased to see her Prosecco on offer with flowers.
Flowers & Prosecco: visit the shop HERE.
Why Albino Armani took wine with him to Lapland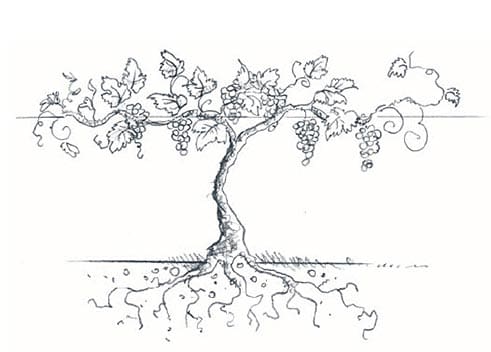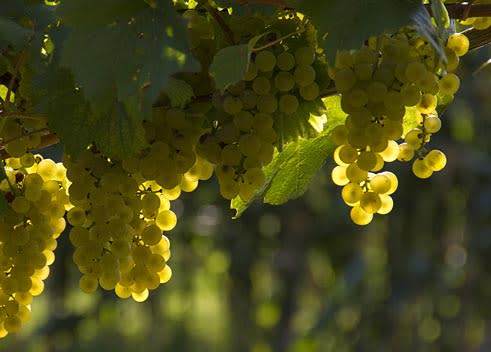 "I believe it is impossible to make a great wine without loving the country. And to love it, you have to know it," says Albino Armani. As a child, he often ventured away from home to explore his surroundings. And when he grew up, he frequently spent his money on travelling. When asked why, he says: "Perhaps because I like challenging myself with the most extreme places on our planet and exploring my own mental and physical limits. To me, such trips are a way to get to know myself." Armani recalls the Egyptian desert, an endless sea of sand, and Spitzbergen, an endless sea of ice. When he travels with his wife and friends, he always seeks out and drinks the local wine. One of his trips took him to Latin America, to Chile, Bolivia and Peru, where he came across some wonderful wines. This wasn't possible in Lapland, which is why he took a few bottles with him, even if he was able to pack fewer clothes because of the weight. "If it was up to me," Armani says, "I would plant grapevines wherever I could. Grapes mean luck and happiness."
Flowers & Prosecco: visit the shop HERE.
Albino Armani: "Even modest wines can be wonderful"
Albino Armani doesn't have a favourite wine. "We are lucky to have good contacts with producers and merchants throughout the world. This is why you will always find a wide variety of wines on our table. We are curious and taste every wine we can," he says. In the past, he had always tried to find the perfect wine for every meal. He doesn't any more. Armani loves trying out new combinations and listening to the views of younger people. After all, they are the future consumers. And what does wine mean to him? In his words: "To me, wine is synonymous with companionship. Wine is not created from an individual act, but from collective work." In addition, in his role as a wine producer, he also feels obliged to contribute to development of the region in which he lives. Which wines does he think are superb? Armani doesn't like this term. What is superb, he retorts: famous, expensive, exclusive...? As far as he's concerned, a simple Vernaccia can be superb with an everyday meal. This is why he prefers typical wines that speak the language of their region.
Flowers & Prosecco: visit the shop HERE.
Vinum pucinum: the ancient Roman name for Prosecco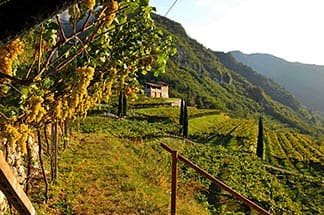 In Italy, Prosecco is presumed to have been known since ancient times, although then it was known as vinum pucinum. During the Roman era, Castellum Pucinum, located to the north of Trieste, was the name for the modern Prosecco territory. In his work Naturalis Historia, the Roman author Pliny the Elder (23-79 A.D.) mentioned it being rich in therapeutic properties. Unfortunately, it is not known on which grape variety the wine was based. What is known, however, is that Livia, also known as Augusta Giulia, the third wife of Emperor Augustus, regularly ordered this wine. At the end of her long life (she lived to 86), she ascribed her great age to regular consumption of this wine and recommended it to all as a veritable elixir of life. According to Pliny, vinum pucinum was made in the Gulf of Trieste, not far from the stony hill at the source of the Timavo river, close to Monfalcone in Friuli Giulia Venezia. It is therefore entirely possible that vinum pucinum was the precursor to our Prosecco, which many others also regard as the elixir of life.
Flowers & Prosecco: visit the shop HERE.
Into the Wine – the power of images (short video)

Like to take a short tour of Albino Armani's world? Then don't miss this video with a jazzy soundtrack. The images are powerful and dreamy: with breathtaking scenery, people hard at work, expressive faces, an osteria in Trentino, picturesque stone houses, cellars, horses and a dog who appears to live in a wine barrel like Diogenes.
Flowers & Prosecco: visit the shop HERE.