Flowers and honey – a gourmet combination

More about busy bees, sweet honey, transhumance in bee-keeping, divine tears or bees in the tummy? Click on our headlines.
And then ... happy reading!
Fleurop flowers & high-quality honey from Bee-Family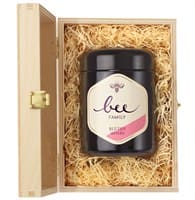 Loving add-in gifts that complement flowers: that's what our customers asked for. We are therefore pleased to present our honey products from Bee-Family. They are of high quality, absolutely delicious, elegantly packaged and also help in the war against bee death.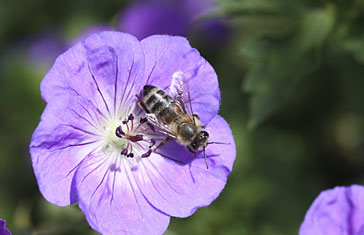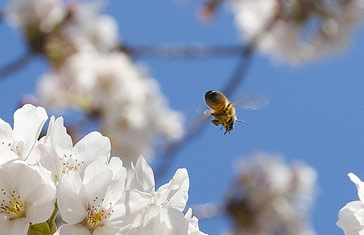 Would you like to taste this excellent honey yourself, or make a gift of it? On request, we will deliver your flowers together with tempting honey. You have the choice of two different gifts:
A 350 g jar of certified Swiss blossom honey in an elegant gift box.


Six 70 g pots with six different varieties of honey in an elegant gift box. The jars contain: sunflower honey, Swiss blossom honey, hawthorn honey, coriander honey, Swiss forest honey and wild silk honey.
Bee-Family stands for the ethical treatment of nature and of food produced from natural sources. The company actively champions the keeping and preservation of healthy bee breeds in unspoilt, natural regions. All the varieties of honey are of impressively high quality, laboratory tested and guaranteed residue-free.

You'll find more product information HERE.
Would you like to try flowers & honey from Bee-Family? The shop is HERE.